Dungeons & Dragons group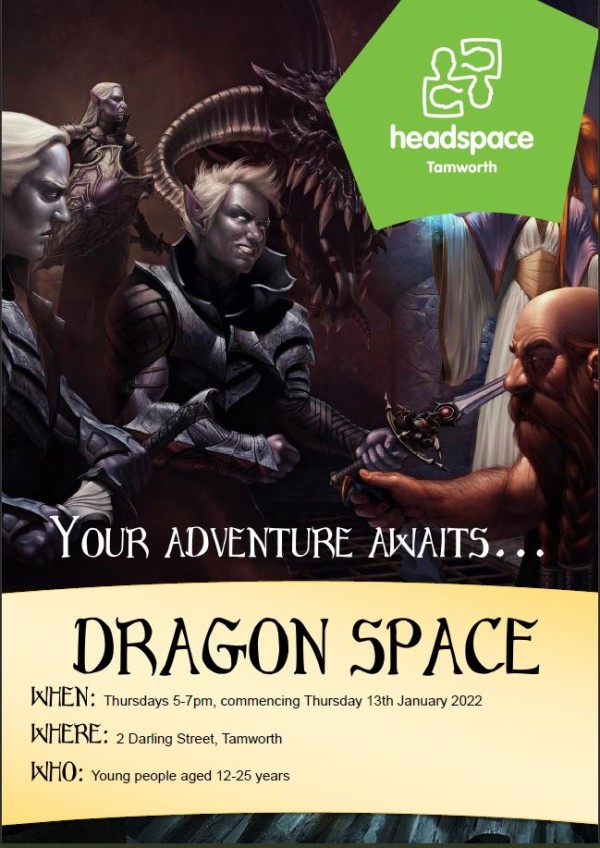 This is an interactive social skills group. The game gives players a safe space to explore social and problem-solving skills. A chance to learn communication, collaboration skills, and resilience, among others skills. All this while also having fun in a shared fantasy world.
If you are interested, please RSVP by calling the office on (02) 6762 9290 or by sending an email to headspace@centacarenenw.com.au to confirm your attendance.