headspace


Rockingham
Unit 3, 18 Goddard Street, Rockingham, Western Australia 6167

Phone (08) 6595 8888

Fax (08) 6595 8880
About
headspace Rockingham is a free and confidential early intervention service for young people aged 12-25.
our team can help if you:
Are feeling down, stressed, or can't stop worrying
Are being bullied, hurt or harassed
Want to cut down on drinking or other drug use
Want to talk about sexuality, identity or relationships
Are having difficulties with relationships
Want to see a doctor about your physical or sexual health
Want help to find a job or get more of out of your education
Hours
Monday:

8:30am - 4:30pm

Tuesday:

8:30am - 4:30pm

Wednesday:

10:00am - 6:00pm

Thursday:

8:30am - 4:30pm

Friday:

8:30am - 4:30pm

Saturday:

Closed

Sunday:

Closed
headspace Rockingham is operated by 360 Health + Community. All headspace services are funded by the Australian Government Department of Health. Administration of funding is carried out by the headspace centre's local Primary Health Network, in this case, Perth South (WA Primary Health Alliance Ltd).
Mental health workers – which may include psychologists, psychiatrists, counsellors and other workers – that can help if you're just not feeling yourself.
Sexual health screenings on site or links to local services. 
Workers either on site or linked to the centre who can assist you with work or study opportunities. 
Centres have a range of programs and activities for young people. Just ask your centre what they have on. 
GPs can help with any physical health issues as well as issues related to sexual health, drug or alcohol use, relationship problems or feeling down or upset. Your centre may have a GP on site or links to one locally. 
Workers either on site or linked to the centre who can assist you with any alcohol or other drug issue. 
A group of young people who help with events and some decision making at a centre. Ask your centre about getting involved.
"As soon as I sought help, I suddenly realised that my anxiety was very treatable and that I wasn't alone."
- Charlie
Request an appointment
Organise a time to visit headspace Rockingham and meet with us
Get in touch
Support us
Support headspace Rockingham by making a charitable donation today
Donate now
More information
You can't miss us!
We're located at Unit 3/18 Goddard St, Rockingham, across the road from Rockingham Youth Centre. We are only a short distance from the Rockingham Shopping Centre on Council Av. If you're driving, we are on the corner of MacKinnon and Goddard St. Our carpark is on the side of the building between us and Rockingham Youth Centre. We have free parking, including disabled parking bays outside the office. Our office, including toilets, are wheelchair friendly.
If you're catching public transport it's about a 4-7 minute walk from bus stops around the centre. These busses include: 548, 549, 550, 551, 552, 553, and the 555.
When in doubt, you can always call us, and we'll give you specific instructions as well :)
Anyone aged 12-25 seeking support with their mental or physical well being is welcome at our centre. You dont need to have a diagnosed condition to access support at headspace. We can also help parents, families, and carers who want information or support about how to help the young person in their lives.
We are an inclusive service which celebrate the strengths and differences of all people in our community. Our staff have had training to work with people from Culturally or Linguistically Diverse backgrounds, people with a disability, young LGBTQQIA+people and rainbow families, and Aboriginal and/or Torres Strait Islander peoples.
Please note a medicare card is not required to access headspace services. If you would like support around getting a medicare card please head to the medicare section of this website.
You can have your own Medicare card if you're aged 15 or older and enrolled in Medicare!
You can find more information and the full process here.
If you would like some support and/or help with getting a medicare card, drop into the centre and we'll help you through the process!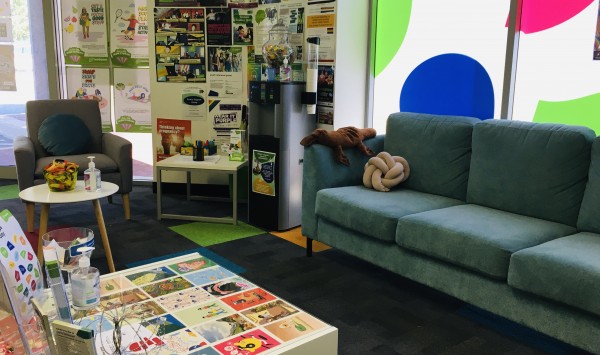 If you're a young person aged 12 to 25 and going through a tough time, you can contact us at headspace Rockingham to start getting the support you need.
You can call us on 6595 8888 between our opening hours to speak to our friendly staff to get you started.
When you call us, you will first chat with our Access Clinician who will:
Chat with you about what you are wanting help with
Explain to you the services we are able to provide; and
Work with you to develop a plan for how we can best support you
If you're not able to phone us, or if you aren't feeling comfortable in doing so, you can email hello@headspacerock.com.au with your contact details and a headspace team member will get back to you either by phone or email if you prefer.
If headspace Rockingham sounds like the right place for you, our team will start a referral for you, and one of our Access Clinicians will be in touch with you to complete an intake call with you. This is when they ask you a few straight forward questions about your situation. This shouldn't take longer than 5-10 minutes. The next step will be inviting you in for an assessment to work out exactly how we can help you.
You can also contact eheadspace, a free online and phone support service for young people, on 1800 650 890 or visit eheadspace.org.au to have a confidential chat online
If you are in crisis please visit your local emergency department or call 000, otherwise you can reach out to:
Mental Health Support Line (for under 18's) 1800 048 636
MHERL - Mental Health Emergency Response Line (for over 18's) - 1300 555 788
Suicide Call Back Service - 1300 659 467
Kids Help Line - 1800 55 1800
Lifeline Australia - 13 11 14
If you are a parent, family member, friend of a young person who is going through a tough time and they provide their consent to wanting to access support with us at headspace, you can download our Referral Form here and send it through to hello@headspacerock.com.au.
If you are working with a young person through an agency or organisation, you can download our Agency Referral Form here or call us on 6595 8888 to speak with one of our Access Clinicians.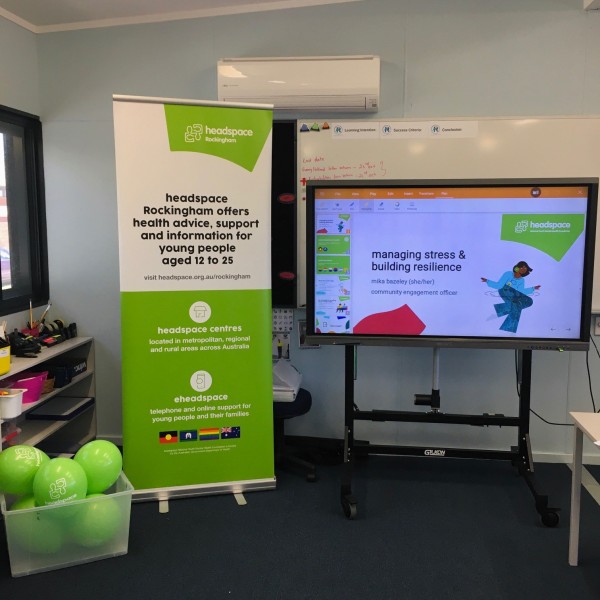 Workshops & Presentations
We provide educational workshops and presentations that can be delivered to young people aged 12 to 25, as well as presentations that can be tailored for school staff, parents and service providers. Our most popular workshops are:
managing stress and building resilience
understanding anxiety and depression
If you are interested in having us attend your school, organisation or event, you can fill out a Community Engagement Request Form here. Please try and get your requests to us two weeks prior to your preferred date so that we can manage your request.
P.S. There is no cost associated with headspace attending or presenting at your event!
Events
We also attend community and school events to promote positive mental health. We can supply a range of engaging activities for events to prompt discussions of mental health and knowledge of support services. We will also provide headspace resources and a limited amount of headspace merchandise.
Due to the large number or requests we receive, we encourage you get in contact with us two weeks prior so that we can do our best to attend.
Please note, we cannot supply trestle tables.
Rules of Engagement
To carry out successful facilitation of workshops, presentations and engagement activities, headspace Rockingham require the following protocols to be agreed upon and enacted prior to engagement.
Clinical and OSH risk lies with the hosted organisation. Any matters relating to risk are referred to the onsite teacher/psychologist for follow up with the young person and their organisational protocols.
Behaviour management is the sole responsibility of the onsite teachers or staff member within the class, while the presentation/workshop/program is being delivered.
At least one organisation staff member must be present at all times. The staff member is to be visible at all times and be available for the entire facilitation process and proactive in addressing behaviour management concerns.
All participants must have consented to photos/videos being posted on social media. If this is not the case please inform us PRIOR to the event.
If you have any questions about these services please do not hesitate to contact us by emailing hello@headspacerock.com.au or giving us a call on 6595 8888
Have feedback for us?
If we have come to your school, organisation or event, let us know how we went!
We value input that will enable us to continually improve how we best respond to young people's needs. If you have feedback, please consider filling out our short three-question Community Engagement Feedback Survey here.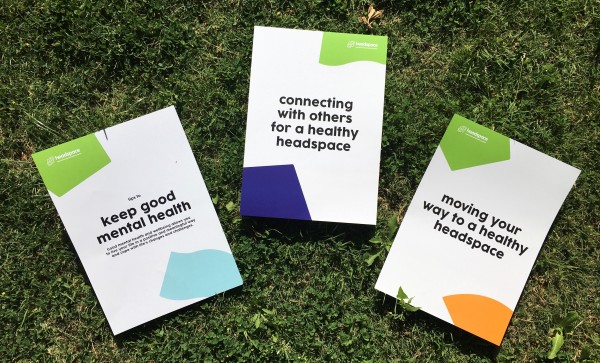 If you would like copies of our headspace resources to distribute to young people and their family and friends, please fill out our Resource Request Form here.
Due to limited stock, we are unable to provide headspace merchandise to agencies or schools.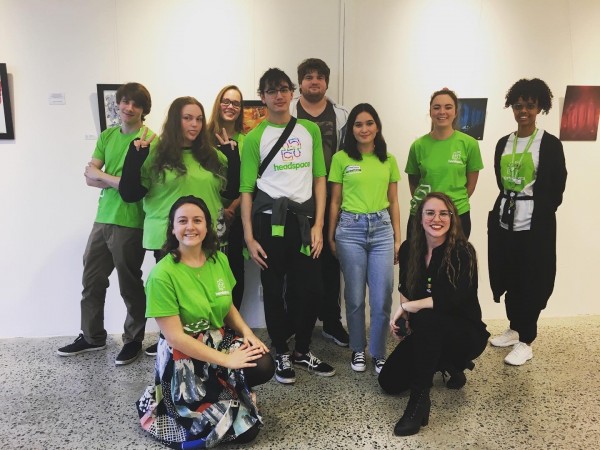 Are you a young person aged 16 to 25 and passionate about helping young people in making a difference in your local community? Join our youth reference group to help provide input into helping our centre evolve to meet the needs of our young people.
As a youth reference group member, you will have the opportunity to be involved in a number of exciting ways, including (but not limited to):
Have your say and direct youth mental health services in your community
Working with other young people who are passionate about improving the lives of young Australians
Have the opportunity to attend conferences and training to support your role as a Youth Reference Group member
Meeting with prominent leaders and advocates for youth mental health
Receive training in mental health, alcohol and other drugs, and media, as well as any other training related to your specific area of interest
Develop a range of skills including working in groups and representing the needs of your peers
Provide input on centre design and accessibility for young people and their families
Plan and attend local events to promote headspace Rockingham services
Provide input into the development of our website and social media
Provide input into the development of resources for young people, including factsheets, brochures and other promotional materials
Have the opportunity to be involved in research and the evaluation of headspace services and programs
If you are keen to get involved, fill out our short Youth Reference Group Application Form here and our Community Engagement Officer will get back to you!
headspace Rockingham values diversity and we are strongly committed to providing a safe, inclusive environment for all of our Youth Reference Group members.
We strongly encourage and welcome all young people from diverse backgrounds and experiences to apply for this role.

headspace centre staff
Michelle | Program Administrator
Deb | Program Administrator
James | Senior Access Clinician
Jenn | Access Clinician
Arti | Access Clinician
Sarah| Access Clinician
Brian | Access Clinician
Hannah | Community Engagement Officer
Paul | Clinical Lead
Erin | Centre Manager
External Staff
Dr. Julie | General Practitioner (South Terrace Clinic)
Carol | Nurse (South Terrace Clinic)
Justine | Drug & Alcohol Counsellor (Palmerston)
Erica | Youth & Family Support Counsellor (Helping Minds)
Our Youth Reference Group
David, Declan, Emily, Hollie, Jade, Jessalyn and Rebecca.
Our Consortium
360 Health + Community [lead agency], CAMHS, Chorus, City of Rockingham, Helping Minds, Palmerston Association, Peel and Rockingham Kwinana (PaRK) Mental Health Services, Ruah Community Services, Youth Reach South
What kind of things can you help me with?
headspace Rockingham can help with concerns or questions related to general health, mental health and well-being, physical health, sexual health, employment, education and training, and alcohol and other drug concerns. If you are not sure if we can help or not then just give us a call.
How old do I have to be?
headspace provides services to young people between the ages of 12 and 25, as well as their family, friends and carers.
Do my parents need to come with me?
Although we feel it's great if parents can come and support you, we also understand this may be difficult sometimes for many reasons. Therefore your parents don't have to attend headspace with you. You may want to bring someone else that you feel comfortable with, or you can also attend by yourself if you chose to. If you're 16 or under we will require consent from a family member or guardian.
How much does it cost?
All headspace Rockingham services are free of charge, and we bill Medicare for some of our GP and counselling services. Where we need to refer you to another service, we will always talk with you about their costs and try to find you no or low cost service to best suit your needs.
When are you open?
headspace Rockingham is open Monday to Friday 8.30am to 4.30pm. We also offer some of our counselling appointments after 4.30pm, just talk to us about your availability and we'll see what we can work out.
Do I need a referral to come?
No, you don't need a referral, if you are between the ages of 12 and 25 just give us a call and talk to one of the team to see how we can help. You can also ask a friend, teacher, parent, other family member, health worker or community agency to contact headspace for you; however we will need to speak with you to get your consent.
Do you tell people what I say?
At headspace we take your privacy very seriously and anything you say to us is confidential. If your information needs to be given to other people or organisations we will ask you for your permission. The only time we would talk to someone else without your permission is if you tell us that you are going to hurt yourself or someone else, or if we are required to by law. Keeping you and other people safe is our main concern.
How do I make an appointment?
First step is to give us a call on (08) 6595 8888 or email us at hello@headspacerock.com.au and talk to one of the team who will:
Chat with you about what you are wanting help with
Explain to you the services we are able to provide; and
Work with you to develop a plan for how your needs can best be met
We will then use this information to match you up with a worker who will contact you to book a face to face appointment. You can also ask a friend, teacher, parent, other family member, health worker or community agency to contact headspace for you; however we will need to speak with you to get your consent.
What if I'm not ready to speak to someone face-to-face?
It's not unusual to feel nervous about getting help for the first time. If you're going through a tough time and you're not ready to chat to someone face-to-face, eheadspace provides confidential online web-chat and telephone mental health support 7 days a week. To access eheadspace for the first time all you need to do is register at eheadspace.org.au or phone 1800 650 890.
Do you have a waiting list?
We try and see people as quickly as possible but sometimes you might have to wait a couple of weeks for an appointment. We'll let you know about this when you contact us.
How do I find the centre?
If you're driving, we are on the corner of MacKinnon and Goddard St. Our carpark is on the side of the building between us and Sik Hobbies. Theres an ACROD parking bay right out the front and our centre is wheelchair friendly!
To get to our centre by public transport, get the bus to the Rockingham Shopping Centre. We are just a few blocks away from the cinema end of the shops.
You can always call us, and we'll give you specific instructions as well :)