headspace


Nowra
51 North Street, Nowra, New South Wales 2541

Phone (02) 4446 7300

Fax (02) 4446 7377
About
Headspace Nowra are committed to providing ongoing free services to young people. Due to the current COVID-19 situation we will aim to provide more flexible ways of delivering our services.
All clients will be offered face to face, online video or phone appointments (telehealth). We will try and work out how best to support you.
headspace Nowra is accessible for all visitors via our car park, we have disability access to the building and access to appropriate disabled facilities inside the Centre
If you have any concerns please call us on 02 4446 7300 during business hours.
Hours
Monday:

8:30am - 5:00pm

Tuesday:

8:30am - 5:00pm

Wednesday:

9:30am - 6:00pm

Thursday:

8:30am - 5:00pm

Friday:

8:30am - 5:00pm

Saturday:

Closed

Sunday:

Closed
headspace Nowra is operated by Grand Pacific Health Ltd. All headspace services are funded by the Australian Government Department of Health. Administration of funding is carried out by the headspace centre's local Primary Health Network, in this case, South Eastern NSW (Coordinare Ltd).
Get tips on how to prepare your resume and present for interviews. Find out about local employment opportunities (full time, part-time, or casual).
Workers either on site or linked to the centre who can assist you with any alcohol or other drug issue. 
Mental health workers – which may include psychologists, psychiatrists, counsellors and other workers – that can help if you're just not feeling yourself.
A group of young people who help with events and some decision making at a centre. Ask your centre about getting involved.
"As soon as I sought help, I suddenly realised that my anxiety was very treatable and that I wasn't alone."
- Charlie
Jobs and volunteering
Positions currently available at headspace Nowra
More information
headspace Nowra is a free, youth-friendly and confidential service for young people aged 12-25 years.
Led by Grand Pacific Health, headspace Nowra brings together a range of services to provide a holistic "one-stop-shop" for young people. Our services include:
Mental Health Support – Youth Counsellors, Youth Workers and other Mental Health Professionals
Drug and Alcohol Support
Education and Employment Support
Physical Health and Sexual Health Support (watch this space)
PLEASE NOTE:
headspace Nowra is not an acute mental health/crisis service. If you have any immediate concerns regarding the safety/wellbeing of a young person, please call: Mental Health Line on 1800 011 511; Lifeline on 13 11 14; or Kids Helpline on 1800 55 1800. In an emergency, contact 000 immediately.
HOW TO REFER:
We accept referrals from all sources and by any method.
Once a referral has been received, a confirmation of receipt will be sent, as well as information on the expected time it should take to hear from us about the referral. A follow-up will be sent after the referral has been reviewed.

Self-Referral: Young people are encouraged to make contact with headspace Nowra directly. Call (02) 4446 7300 within office hours or email info@headspacenowra.org.au . The best way to contact us is by calling.
Drop in: Young people can call into headspace Nowra (51 North Street) between 9am-5pm, Monday, Tuesday, Thursday Friday or 9.30-6pm on Wednesday (9am-5pm during Covid restrictions). Staff will endeavour to see the young person the same day, or the next available appointment will be offered.
Professional Referral: GP's, Allied Health Professionals, community-based agencies and educational institutions can all refer young people to headspace Nowra by phone. General Practitioners should include a mental health care plan (if appropriate) for the young person and send to info@headspacenowra.org.au or FAX 4421 0045
Family Referral: Families, carers or friends can refer a young person to headspace Nowra. The young person needs to be aware of and consent to the referral and be willing to meet with a member from the headspace Nowra team.
If you have any questions please call 4446 7300
Want to know more about what to expect when attending headspace Nowras?

We have created welcome packs to introduce you to our service and direct you to where you can find further information and support:
Headspace Wollongong, Nowra, Bega and Goulburn now offer telehealth sessions via a special platform called "Attend Anywhere". We think it gives you the experience most like your normal face-to-face sessions with a clinician. It's encryption levels mean your conversations stay private, and it allows you to wait in a "waiting room", under the supervision of our admin team, until your clinician is ready to see you.
WHAT DO I NEED?
A good connection to the internet
If you can watch a video online (e.g. YouTube) you can make a video call
One of these:

Google Chrome web browser on a desktop or laptop, or on an Android tablet or smartphone
Safari web browser on an Apple iMac, MacBook, iPad or iPhone

Web-camera, speakers, and microphone already built into laptops or mobile devices
How much internet data will I use?
You don't use any data while waiting for a clinician to join you.
An Attend Anywhere video call uses a similar amount of data to Skype® or FaceTime®.
PRIVACY
You have your own private video room that only authorised clinicians can enter. Video calls are secure; your privacy is protected.
Your telehealth service will not be recorded by us. We ask you to also agree not to make recordings of our sessions and not to use materials from our sessions elsewhere. If you need further information on how to protect your privacy when using technology, see the booklet "Protecting Yourself Online: what everyone needs to know"
WHAT IF I HAVE QUESTIONS?
Your clinician is available to answer all your questions and answer any concerns. Together, you will work out a plan that best suits you. If you wish to speak to someone else about your experience, please call your local headspace centre and ask to speak to the centre manager.
HOW DO I USE ATTEND ANYWHERE?
Go to https://www.gph.org.au/video a little before the prearranged time for your appointment and select the headspace waiting room (red armchair logo).
On this web page, click Start video call button and follow the instructions
Wait in your own private video room
Your clinician sees you arrive in the waiting area and joins you in your video room when they are ready
If you would like to know more, here's a short video: https://youtu.be/o-64JK4nLuE
WHAT IF MY CONNECTION DROPS OUT?
If you lose connection, firstly, wait 30 seconds and try to reconnect using the Refresh button.
If your video link drops out, or if you intentionally disconnect the videoconference, or leave the room where the videoconference hardware is set up, we will immediately contact you via your nominated contact number. If we cannot contact you, then we will activate your Contingency Plan.
What is my Contingency Plan?
At your first session, you and your clinician will work out a telehealth safety plan. This will be reviewed at the beginning of each session. Your plan will include nominated emergency contacts and/or local and emergency services.
HOW DO I PREPARE FOR MY SESSION?
It can be easy to think of your Telehealth session as a less formal "catch-up" and think it doesn't need much preparation. To get the best from your session, try to:
1) Find a quiet space. Put away your pets, find a room where you think you won't be overheard. Try using headphones with an in-built microphones, if you can. Most mobile phones come with these.
2) Bring a notepad and pen. Your clinician won't be able to give you a piece of paper to take home with you so you might need to jot some things down.
3) Have your phone close to you but turn it onto silent and close your email programs. It is important that your clinician can call you, if something should happen to your Telehealth connection, but it's also important to try to minimise distractions.
4) Give yourself permission to focus. In these busy times there are lots of things calling for our attention. Give yourself permission to be fully present with your clinician for your session.
5) Your telehealth session with your clinican will not take any longer than an in-person session at our centre would, except you don't have to spend time travelling to us.
Sometimes people don't show up for their appointments at headspace. We understand that life can be unpredictable and things can come up.
Here's how you can help us to help you...
headspace Nowra is home to a bunch of different people, who help people in different ways. Some of the main people you can see here are:
Sally - Practice Coordinator
Sally has worked at headspace Nowra since we opened over 7 years ago and loves working here. She has lived and worked locally for over 16 years and enjoys kayaking on the Basin and walking on the beaches.
David - Service Manager
Dave is the service manager. He oversees the day to day running of centre. He is also a clinical psychologist.
Psychologists - A psychologist is someone who has studied the way people think and behave. Our psychologists use different strategies or 'therapies' to help you understand yourself and develop the skills you need to cope with difficult situations.
Our psychology team include:
Alex - Clinical Lead/ Psychologist
Alex is the centre's clinical lead and also work part time as a psychologist in our psychology stream.
Peter - Psychologist
Peter works part time in the psychology stream at headspace
Erin - Psychologist
Erin works part time in the psychology stream at headspace
Alicia - Youth Counsellor/ Intake worker
Alicia works part time as a Youth Counsellor. She has a passion for supporting young people from the LGBTQIA+ community. Working as a intake worker, Alicia might be one of the first people a young person talks to.
Rebecca - Psychologist/Family Clinician
Bec works one day a week as the Family clinician, supporting both young people and their family.
Hamish - Suicide Prevention clinician
Hamish work part time as a psychologist and supporting young people in suicide prevention.
Youth Care Coordination- They can help with care coordination to young people and their families, provide practical assistance, such as helping with Centrelink, work closely with other members of headspace and external providers.
Our Youth Car Coordinator is:
Alan - Youth Care Coordinator/Intake worker

Alan is a Youth Counsellor as well as the Youth Care Coordinator, which means he supports young people in a range of ways outside of counselling sessions. Working as a intake worker, Alan might be one of the first people a young person talks to.
Community Engagement Officer- Increase community awareness of headspace services, facilitate consumer participation, organise and deliver health promotion activities and special events. The community engagement officer also looks at preventive measures for young people and promotes the four core streams (mental health, Drug and alcohol, vocational and employments and physical health).
Our Community Engagement team in:
Lincoln - Community Engagement Officer
Lincoln will be out and about in the community. He is also the person who organises different projects and activities for the centre.

Sammi - Community Engagement Officer / Vocational Specialist
Sammi splits her time between working closely with Lincoln working out and about in the community, and supporting young people reach their work and study goals. When not at work Sammi loves being out by the water, kayaking, SUPing, swimming and spending time with friends, family and her fur babies.
Vocational Specialist - Work in Individual Placement and Support program (IPS) to help young people reach their work and study goals whilst gaining support for their mental health and wellbeing. Vocational Specialist provide tailored and individualised one on one support.
Our Vocational Specialists are:
Courtney - Vocational specialist (IPS)
Courtney works part time in the IPS program, supporting young people to achieve their study and work goals. She provided tailored and individualised support for young people.
Dieticians- Dieticians are university-qualified health professionals who translate food and nutrition science into practical advice. Make an appointment with our dietician for general healthy eating advice or for specific nutrition concerns or medical conditions.
Alycia - Dietician
Alicia works every second Tuesday afternoon from the headspace centre. If you would like to make an appointment, please talk to Sally at reception.
headspace Nowra believes that family and friends play an important role in a young person's journey to better wellbeing.
We understand that there are many different types of family and friends that are important in a young person's life.
How you can be involved in supporting your young person will depend on many things – including the young person's age, life experience and their feelings about family involvement.
Wherever possible, we advocate for and provide meaningful opportunities for family and friends to directly participate in our services.
This pack will introduce you to our service and where you can find further information and support for you and your young person.
Family and Friends Welcome Pack 2021
You can also find more information on how to support young people here
Our Purple Pack is made up of a stack of useful resources we've found from many different groups and organisations to support transgender, gender diverse and sexually diverse young people.
It includes:
Information on pronouns, medical and social transitioning, coming out/inviting in, your legal rights, navigating relationships, sexuality and more.
Stories from other gender and sexually diverse young people.
Info on where to go to get more information and support online or in person.
The aim of this pack is to help you and your loved ones along your journey no matter what point you are at.
Information for Young People:
How headspace can help
Gender Identity and Mental Health
TransHub (website)

ACON's digital information and resource platform for all trans and gender diverse (TGD) people in NSW, our loved ones, allies and health providers.

Rainbow Network Resources

A range of resources from help when coming out ot family and friends to setting up online social and support groups.

Minus18 - CHAMPIONS FOR LGBTQIA+ YOUTH

Through a preventative model of mental health support, we tackle social isolation by creating fun-filled spaces where LGBTQIA+ young people belong and are celebrated. Being visible, making friends and feeling supported are what our events are about.

Twenty10 -

A broad range of specialised services for young people 12-25 including housing, mental health, counselling and social support

Gender Centre -

Specialised services that enables the exploration of gender identity and assistance with the alleviation of gender dysphoria

LGBTIQ Health -

Supporting healthy lesbian, gay, bisexual, trans/transgender, intersex, queer and other sexuality, gender, and bodily diverse people and communities throughout Australia and the world, free from stigma and discrimination

QLife

Provides anonymous and free LGBTI peer support and referral for people in Australia wanting to talk about sexuality, identity, gender, bodies, feelings or relationships.

Rainbow Cultures

A directry of LGBTQIA+ multicultural community groups and services in NSW
Information for Families and Friends:
Most importantly, we want you to know that headspace Nowra is a safe place and we want to support you.
Call us on 4421 5300 if you would like to speak to someone. We're here to help.
Did you know you can get your own Medicare card when you are over a certain age!
Don't know how? To find out more check out these websites below:
Health NSW - Fact Sheet Medicare at 15
Our Youth Care Coordinator can help you fill out all the paperwork that is needed, we also have forms at reception you can fill out. Come into headspace Nowra to grab your copy today
headspace Nowra is accessible for all visitors via our carpark, we have disability access to the building and access to appropriate disabled facilities inside the Centre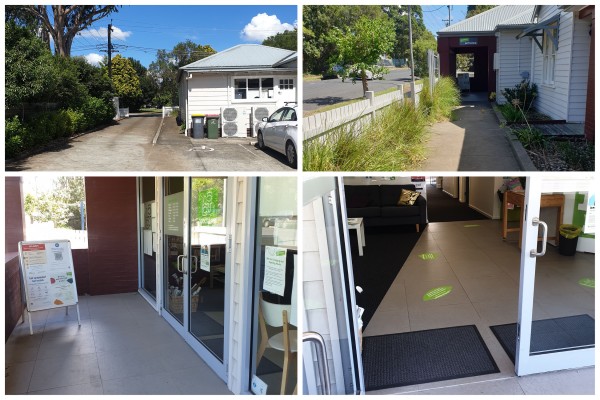 Are you interested in fundraising for or making a donation to headspace Nowra?
Your generous support helps us to provide vital mental health and wellbeing support, information and services to young people and their families across the Shoalhaven.
Set up your own fundraising page:
Are you setting a personal challenge, entering a fundraising event or celebrating a special occasion?
If you would like to fundraise for headspace Nowra, head to GoFundraise to set up your fundraising page:
www.gofundraise.com.au/beneficiary/headspacenowra
Donate online:
Donate online using the secure platform of GiveNow: www.givenow.com.au/headspacenowra
Donate by direct deposit:
Account Name: Grand Pacific Health
Account number: 606303831 BSB: 082916
Bank: National Australia Bank
Donate by cheque:
Cheques can be made out to Grand Pacific Health and mailed to Attn: Finance, Grand Pacific Health, PO Box 1198, South Coast MC NSW 2521.
Please email info@headspacenowra.org.au to advise us of your contact details when making a donation by direct deposit or cheque, and include hsNowra as a message/reference with your donation.
Thank you for your support!
headspace Nowra is committed to maintaining your privacy. Please talk to one of our workers if you want more information about how we protect the right to privacy of the young people who use our service.
Grand Pacific Health - Privacy Statement