peer group chats
Each chat is an opportunity for young people or adults support young people, to share and hear from others with similar experiences.
Free, anonymous, safe and supportive way to regularly connect with others to share tips and experiences.
It's easy for young people, family and friends to join – you just need to create a headspace account. With a confidential account, you can register for upcoming chats, join a live chat to talk to the community or read the transcripts available afterwards.
Peer group chat schedule
All chats are held between 6.30pm and 9.45pm AEDT- you can join (or leave) at any time during the chat. They are facilitated by peer support moderators, who share their own lived experience, offer support and keep the conversation flowing.
For more information on the types of topics covered in each chat, see below.
If you have any questions, jump to our frequently asked questions section.
Monday:
Tuesday:
Wednesday:
Thursday:
Choose the right chat (or chats) for you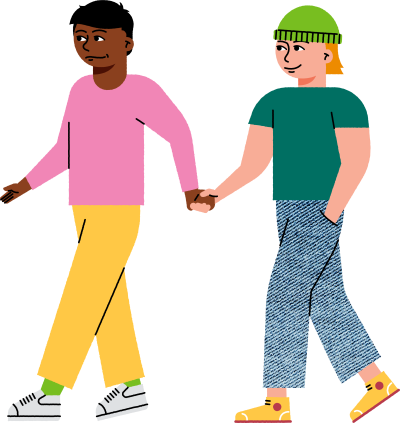 navigating relationships
For young people
Every Monday at 6:30pm – 9:45pm AEDT
Relationships can impact our mental health and wellbeing. Join the community to find out what makes a healthy relationship and how to get things on track. You can chat about ANY relationship here, not just romantic: friends, school, work etc.
Topics could include (but not limited to):
Tips for better communication
Dealing with conflict with friends, family or a partner
Ways to support your friends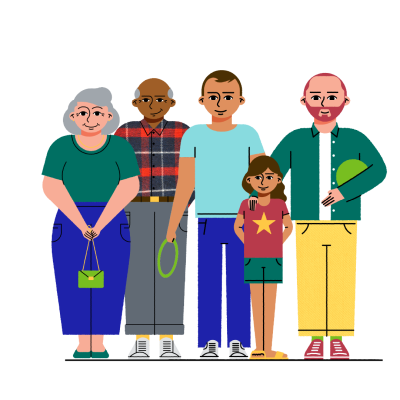 adults supporting young people
For adults supporting young people
Fortnightly Mondays at 6:30pm – 9:45pm AEDT
If you are an adult supporting a young person (a parent, carer, teacher or you work with young people), it can be helpful to join a community and hear from other adults about their experiences.
Topics include (but not limited to):
Ways to communicate
How to help a young person through change
Self-care ideas for yourself and your young person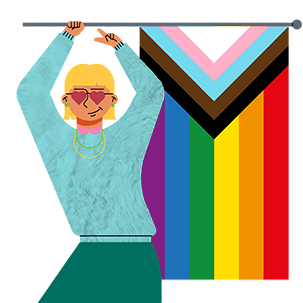 qheadspace
For young people
Every Tuesday at 6:30pm – 9:45pm AEDT
If you identify as, are questioning or are interested in learning about trans and gender diversity and/or sexuality, join the community to discuss all things LGBTIQA+.

Topics could include (but not limited to):
What are Pronouns and why are they important
How to discuss your sexuality and/or gender identity with loved ones.
Managing your mental health when questioning your sexuality and/or gender
How to be an ally for your LGBTIQA+ friends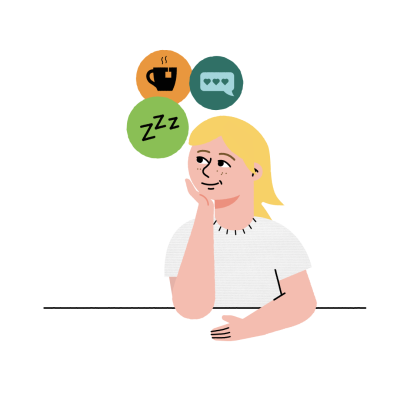 general coping
For young people
Every Wednesday at 6:30pm – 9:45pm AEDT
Join the community to learn more about how to keep on top of stress, manage life's daily challenges and function at your best. Hear from other young people about what they do and resources they've found beneficial and share what works for you.
Topics could include (but not limited to):
Difference between nerves and anxiety, and how to manage both
Ideas for self-care and why it's important to make time for yourself
Dealing with change, big and small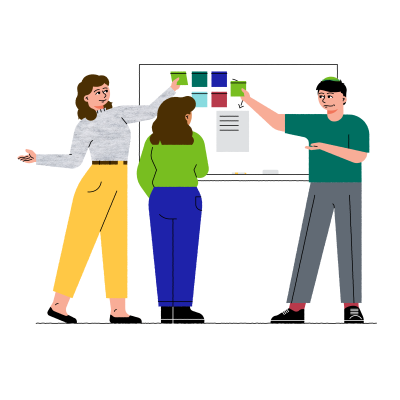 work and study
For young people
Fortnightly Thursdays at 6:15pm – 9:45pm AEDT
Join the community to learn some tips and tricks to support you in achieving your work and study related goals.
Topics include (but not limited to):
Writing resumes and cover letters

Preparing for interviews

Managing stress at school, UNI, TAFE, and exams.

Balancing work and study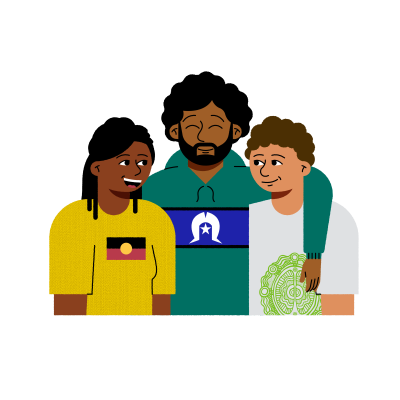 yarnspace
For Aboriginal and Torres Strait Islander young people
Everybody goes through times when our body, mind and spirit feel weaker. Join this culturally safe online community to connect and share with other Aboriginal and Torres Strait Islander young people.
Resource topics could include (but not limited to):
connecting to culture
finding community and your identity
celebrating First Nations stories
Peer chats are led by trained peer support moderators and provide a free, low-barrier, anonymous and safe way to help young people and adults supporting young people in Australia across areas relating to mental health and work and study.
With a confidential account, you can see the upcoming chats, join a live chat to talk to the community or read the transcript (the records of live chat conversations) available afterwards.
They are evidence based and draw upon a peer support model of care that harnesses peer workers' lived experience of mental-ill health to provide connection, sharing, learning and support. These chats run between 6.30pm-9.45pm Monday – Thursday each week.
Professional Led Group Chats run for approximately 1 hour and are hosted by mental health professionals, Work & Study Specialists and members of the headspace Youth National Reference Group (hY NRG) and Family and Friends Reference Group. Topics for these chats vary. And Each month we run approximately three Professional- led group chats. Find out more about the upcoming professionally-led group chats.
Each chat is moderated by a team of young people or adults with lived experience who have been trained to provide peer support and moderation. Young people aged 12-25 can log in and participate or watch along within our Young People chats, and Adults over 25 years old can participate in 'Adults Supporting young people' chat. We speak about mental health and welcome participants to bring their own topics.
Our Peer chats usually run between 6.30pm - 9.45pm AEST Monday – Thursday. Each night there is a peer-led chat that covers a particular themes or topic of interest.
Our general structure works like this:
Start of the chat: have a catch up and reflect on our day/week
Middle of the chat: talk about topics suggested by the community and work on some activities together
Towards the end of the chat: wind down time and setting goals for the week
Our Peer Moderators are a team of young people and adults from across Australia that have lived experience, or a lived experienced of supporting a young person. They are trained to provide peer support and moderation for our Online Peer Support Group Chats.
To participate in a group chat you will need to log into your headspace account. You can easily create an account if you don't already have one, you'll just need an email address.
Find out more about the headspace account.
Yes, it's important to understand your responsibilities when entering the group chat space. As this is a community of young people and those that support them, we need to be mindful of what we say and how we say it to ensure it's a safe and supportive environment for everyone. Read our full guidelines.
No! You can come into the chat at any point whilst it is live. There is no obligation to stay for a long period of time. Please note, if you request a topic you may not always receive a response straight away depending on how busy the chat is. You can always access the transcript of the chat within your headspace account and to catch up on what you may have missed.  
You can choose and set your public username, which is viewable when you participate in a headspace group chat. It is important that your username does not include any identifying information such as your email address, full name, or location, and it must be appropriate enough for someone as young as 12 years old to view (e.g., it does not include any swear words).
We kindly ask anyone over the age of 25 to stay within the chats designated for adults supporting young people or family and friends.
You must be logged into a headspace account to participate within our chats in order to keep our community and team safe. It enables us to follow up with you if you are unsafe, or have expressed something that makes us worry about you.
No, participation in the peer group chats is completely free.