headspace


Werribee
Shop 13, 5 Duncans Road, Werribee, Victoria 3030

Phone (03) 8001 2366

Fax (03) 8001 2362
About
headspace Werribee offers support for young people aged 12-25, their families and friends.
Do you or someone you know:
feel down, stressed or worried?
want to talk about identity, or relationships?
want help to deal with study or work?
want to cut down drinking or other drug use?
Our services are free. For more info, give us a call on 8001 2366!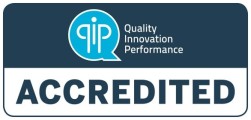 Hours
Monday:

9:00am - 5:30pm

Tuesday:

9:00am - 6:00pm

Wednesday:

9:00am - 6:00pm

Thursday:

9:00am - 6:00pm

Friday:

9:00am - 5:30pm

Saturday:

Closed

Sunday:

Closed
headspace Werribee is operated by Orygen. All headspace services are funded by the Australian Government Department of Health and Aged Care. Administration of funding is carried out by the headspace centre's local Primary Health Network, in this case, North Western Melbourne (Melbourne Primary Care Network Ltd).
Mental health workers – which may include psychologists, psychiatrists, counsellors and other workers – that can help if you're just not feeling yourself.
Workers either on site or linked to the centre who can assist you with work or study opportunities. 
Centres have a range of programs and activities for young people. Just ask your centre what they have on. 
Workers either on site or linked to the centre who can assist you with any alcohol or other drug concern.
A group of young people who help with events and some decision making at a centre. Ask your centre about getting involved.
"headspace Werribee is full of wonderful people who truly cared about me and my experiences. I didn't feel like I was alone there."
- Tony
More information
headspace Werribee acknowledges Aboriginal and Torres Strait Islander peoples as Australia's First People and Traditional Custodians. We value their cultures, identities and continuing connection to Country, waters, kin and community.
We pay our respects to Elders past, present and emerging and we are committed to making a positive contribution to the wellbeing of Aboriginal and Torres Strait Islander young people, by providing services that are welcoming, safe, culturally appropriate and inclusive.
headspace bytes are a collection of resources to direct young people to relevant information on the headspace website.
Through headspace bytes, we aim to provide young people with the tools to navigate everyday challenges and establish support systems.
We know there's a lot of information online. When we're looking for answers to the questions we have, sorting through all this
information can be hard, which is why we've compiled it all into our headspace bytes.
There are five topics that you can discover below… just click the topic that you're interested in finding more information about:
headspace Werribee is located at Shop 13, 5 Duncans Road, Werribee. We're just a 5 minute walk from Werribee Train Station, but if you haven't been here before have a look at these detailed instructions to help with your journey, including recommended public transport options.
Our centre has partial accessibility, however we will endeavour to support all young people as best we can to receive support at headspace Werribee. If you have specific access or support needs, please let our staff know via 8001 2366.
headspace Werribee is a health service that offers support to young people aged 12 to 25, their families and their friends.
How do you access our services?
You can call us on (03) 8001 2366 and speak with an Access Team Clinician
You can ask a parent, carer, teacher, doctor or the youth service you already use to refer you (which means they can contact us on your behalf)
You can choose to come to your appointment in person at headspace Werribee, or attend via telehealth (video or over the phone).


For more information about how to create a safe space when accessing telehealth, click here.
What services are available at headspace Werribee?
Counselling
Drug and alcohol counselling
Work and study support
Peer support
Group programs
How much will I need to pay?
All of the services provided at headspace Werribee are free of charge and/or bulk-billed with a Medicare Card. You will need a Medicare card to access support from our doctors (General Practitioner/GP) and Private Practitioners.
If you can't access Medicare or other government funded healthcare programs, you can still access support from our Access Team Clinicians, Peer Worker, Drug and Alcohol Counsellor, Work and Study Support Workers, and Group Programs.
How can I get a Medicare Card?
When you turn 15 years of age, you can apply for your own Medicare card. To do this you have to do some paper work and have some identification. (You need to complete a "Medicare copy or transfer" application form and submit it at your local Medicare service centre). You'll need to provide identification, such as a student card or birth certificate, as well as details about the card you are transferring from.
For more information, have a chat to our Access Team or have a look at the Services Australia website about becoming independent.
headspace Werribee is NOT a CRISIS service
If a young person requires immediate follow up or crisis support contact:
Kids Helpline: 1800 55 1800
Lifeline: 13 11 44
Suicide Call Back Service: 1300 659 467
Or you can attend your closest Emergency Department or call 000
What does confidentiality mean for you at headspace?
In Australia, laws protect young peoples' rights to have information they share with doctors (and other people who provide health services) be kept private.
These laws mean that what you tell people during a health care appointment must remain private between you and that person or service, except in particular situations.
When you talk to any of the staff at headspace Werribee you can be confident that what you talk about is not shared with people outside of the service without your knowledge. headspace Werribee helps you access services that are sometimes provided by other agencies outside of headspace. Please talk with anyone on our Access Team about how this relates to your private information.
To be able to access some of headspace Werribee's services, you need access to a Medicare card. It can be your own Medicare card or you can use your family's Medicare card if your name is listed on it.
When you turn 15 years of age, you can apply for your own Medicare card. To do this you have to do some paper work and have some identification. You need to complete a "Medicare copy or transfer" application form and submit it at your local Medicare service centre. You'll need to provide identification, such as a student card or birth certificate, as well as details about the card you are transferring from.
If you need more information or need help with accessing a Medicare card, please have a chat to our Access Team by contacting us on (03) 8001 2366. Alternatively, have a look at the Services Australia website about becoming independent.
Looking for some support finding work?
headspace Werribee have Education and Employment Specialists, Micheline and Michael, who can help you with everything regarding work, training and what to do once you're on the job.
An IPS Employment and Education Specialist is someone who helps young jobseekers (aged 15—25) to find employment. They will also help you to think about how to get job ready, what to expect and how to prepare for an interview!
Whether it be through career guidance or study support, our Employment and Education Specialists are here to help prepare you for the journey ahead!
What can I get support with?
• Cover letter and resume support
• Coaching around interview skills
• Knowing your legal rights
• Building confidence for work
• Ongoing support
• Help with applying for new jobs
• Help to find and apply for training
How do I make an appointment?
Call headspace Werribee on (03) 8001 2366 or speak your headspace Clinician about your interest in the program and they'll link you in with our Employment and Education Specialist!
The headspace Werribee Youth Advocacy Group (YAG) is made up of young people aged 16 - 25 who live, work, study or recreate in the Wyndham and Hobsons Bay area, and who are passionate about young people's mental health.
The group meet regularly to ensure that headspace Werribee is a youth-friendly space, and to plan ways to get the word out there about how headspace can support young people who are going through a tough time. The group are involved with activities like:
Planning and hosting events to raise awareness of mental health in the community
Planning activities to use in community awareness workshops and assisting in the delivery of these at schools and in the community
Setting up and manning information stalls to talk to young people about headspace Werribee and mental health
Providing feedback about headspace Werribee's services
Developing resources
To be eligible for membership, young people need to:
Be between 16 – 25 years old
Live, work, study or recreate in the Wyndham and Hobsons Bay area
Be passionate about youth mental health and wellbeing
Have the ability to work in a team and participate in group discussions
Be motivated and willing to commit to the group for at least one year

If you have any questions, or are interested in becoming part of the YAG, please email emily.tester@orygen.org.au.
headspace Werribee values the connection to community, and outside of clinical support, we also provide a range of free social groups throughout the year. Our groups run at headspace Werribee unless otherwise stated.
To get involved in any of our groups, please get in touch with us on 8001 2366.
The current groups running are:
Meet Up: a social group every Wednesday for young people 16-25 who want to make new friends, hang out and do some fun activities. Meets every week at headspace Werribee 1.00 - 2.30PM!
Cantrip Club: a Dungeons and Dragons group running every Wednesday from 4.00 - 5.30PM. If you're 16-25 and want to explore some new characters in a fun group setting, this is the group for you!
ninja ART: a group for anyone 12-25 who wants to express themselves creatively! Come along every Thursday from 4 - 5.30PM and paint, sculpt, colour, draw, or create in any way while you make new friends and hang out with a super cool crew! Join in person at headspace Werribee every Thursday during school terms.
If you want to sign up to our groups, call us on 8001 2366 and we can help you get involved!
headspace Werribee's community awareness program aims to:
improve the mental, social and emotional wellbeing of young people
increase the level of mental health literacy available
Help the community to understand, identify and respond to mental health needs of young people
Support and encourage active youth and carer participation through reference groups
Work toward reducing stigma and discrimination associated with mental health problems
informing young people and their supports of where and how to access help
headspace Werribee can participate in community awareness activities within schools or other community groups in the Wyndham and Hobsons Bay area including:
Service information: providing an overview of headspace services in Werribee, how to access and refer.
Mental health literacy: presenting information on general mental health, keeping well, who to talk to, destigmatising help-seeking and what services are available.
School visits: involvement in school health curriculums and strategy, presentations on specific and/or general issues.
School group work: group work established into curriculum to meet the mental health needs of students.
Events and festivals: attendance at events and festivals at schools and within the community.
Making a request:
If you would like headspace Werribee to attend an event or to speak to your group, please get in touch by email at emily.tester@orygen.org.au, or by phone on 8001 2366.
Please be aware that headspace Werribee receives many requests to attend organisations and events; in order to plan and provide the right staff, information and resources we ask that you allow a minimum of two weeks' notice prior to your requested attendance date. Whilst we aim to meet as many requests as possible, it isn't always possible to meet them all.
headspace Werribee has qualified, youth-friendly professionals keen to support young people needing some help. These include youth mental health access workers, alcohol and drug workers, a community awareness officer, GPs and private practitioners including: psychologists, psychiatrists, social workers, occupational therapists and mental health nurses.
headspace Werribee staff include:
Clinical Services Manager - Priya
Enhanced Care team - Tanya, Alana
Administration and Reception staff - Eryn, Donna, Rachael
Senior Access Clinicians - Kate, Phoebe
Youth Mental Health Access Clinicians - Christine, Jess, Bec, Finn, Sophie
Education and Employment Specialist - Micheline, Mike
Community Awareness Officer - Emily
Peer Support Workers - Connor, Caitlyn
Family Peer Support Worker - Erika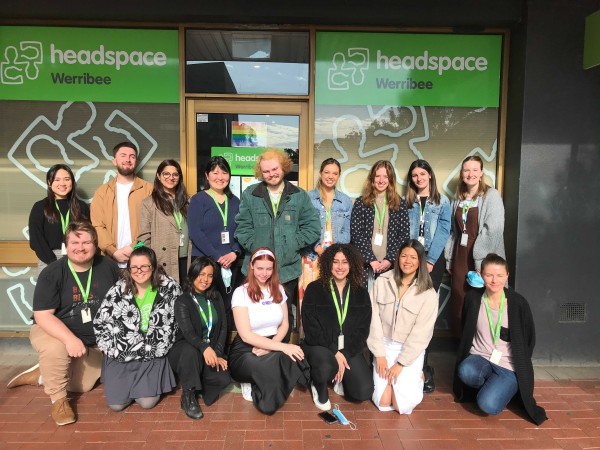 Keen to make a donation to headspace Werribee?
Thanks! Get in contact with our Community Awareness Officer at emily.tester@orygen.org.au to find out how. All donations over $2 are tax deductable. 100% of the money raised from donations will go towards improving the health of young people in our local community.
How will your donation support young people in our community?
Our goal is to increase the number of young people seeking support early by:
Improving the mental health literacy of young people, their families and friends
Raising awareness about headspace Werribee and its range of services
Mobilising local young people to take action to reduce the stigma associated with mental health
Your generous donation will assist us with delivering additional programs, events, resources and community awareness initiatives that will enhance the services we currently provide.
Are you considering holding a fundraising event for headspace Werribee?
If your school, club or workplace are interested in running a fundraising event for headspace Werribee then we would love to hear from you. For more information and fundraising support, please contact us at emily.tester@orygen.org.au.
From the team at headspace Werribee, we thank you for all your kind support and contributions to our service.
Child safety statement of commitment
headspace Werribee, and its lead agency Orygen is committed to the health, safety and wellbeing of all children.  We play an important role in ensuring the health and wellbeing of children and do not tolerate child abuse.  All allegations and safety concerns will be treated very seriously, reported and investigated. Orygen is committed to listening respectfully at all times to children and advocating for their right to feel and be safe, valued and protected. 
All children and young people who are supported by Orygen have the right to feel and be safe.  Orygen is committed to the principles of cultural safety and inclusion of children from diverse backgrounds and to the safety and inclusion of children with disability, and we recognise that these principles support the safety of all children.
Every person involved at Orygen has a responsibility to understand the important and specific role they play individually and collectively to ensure that the wellbeing and safety of all children and young people is at the forefront of all they do.  We aim to create a culture of child safety that reduces opportunity for harm and provides our staff with a clear process to follow when child safety concerns are raised.
headspace Werribee is proud to acknowledge the organisations in our community who have supported our work in providing quality and youth-friendly mental health and wellbeing services to young people who live, work and play across Wyndham and Hobsons Bay.
Our Partners:
Orygen
Laverton Youth Foundation
James Marcon Youth Health Foundation