Mental Health Masterclass is now online!
We are so excited to announce that you can now attend our Mental Health Masterclass online! They'll be running every Monday 5-6pm.

Not familiar with Mental Health Masterclass? These are weekly workshops where you can learn essential skills to improve your emotional health and wellbeing. There are different topics each week, such as Problem Solving, Communicating with Confidence and Eating Well. Click here for more information on the topics!

For more information or to register, email Winn at winn.ma@orygen.org.au or call 03 9927 6222. We look forward to learning with you there!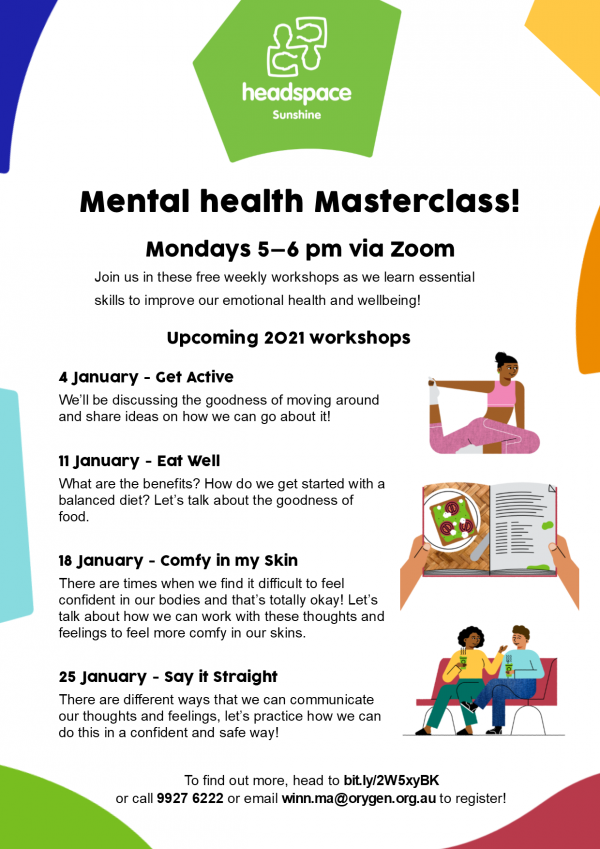 How useful was this page?