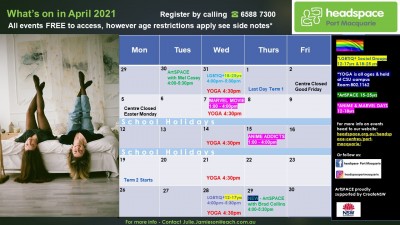 There's plenty of things to get involved in at headspace Port Macquarie during April.
For more details check out the calendar here or flyers below.
NOTE: You don't need to be accessing headspace to attend our activities so rally your mates and join in!
You do however need to register as spots are limited.
Email Jules to register julie.jamieson@each.com.au or call 6588 7300.
For regular news and updates follow us on Facebook or Instagram- @headspaceportmacquarie
Or to sign up to our newsletter 'headspace happenings' email us at : headspaceCE@each.com.au
Activity Flyers
School holidays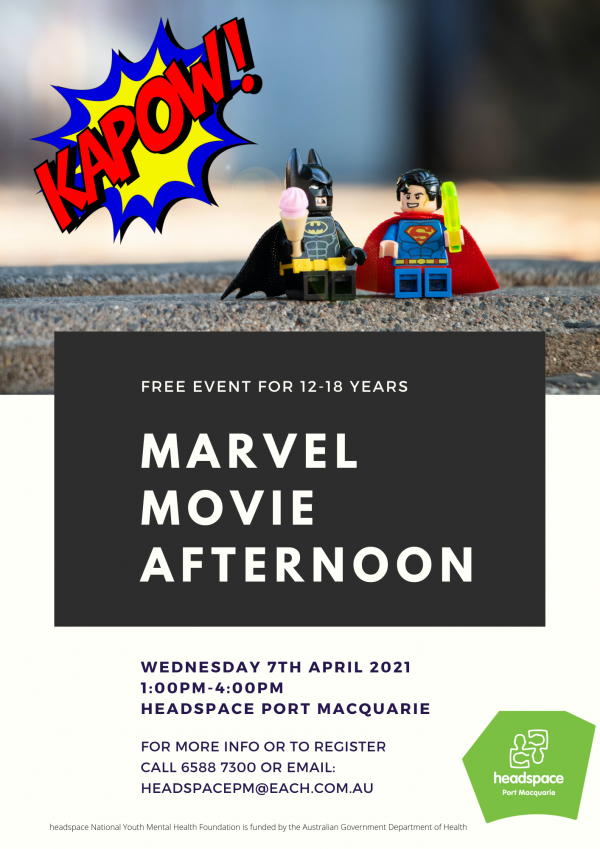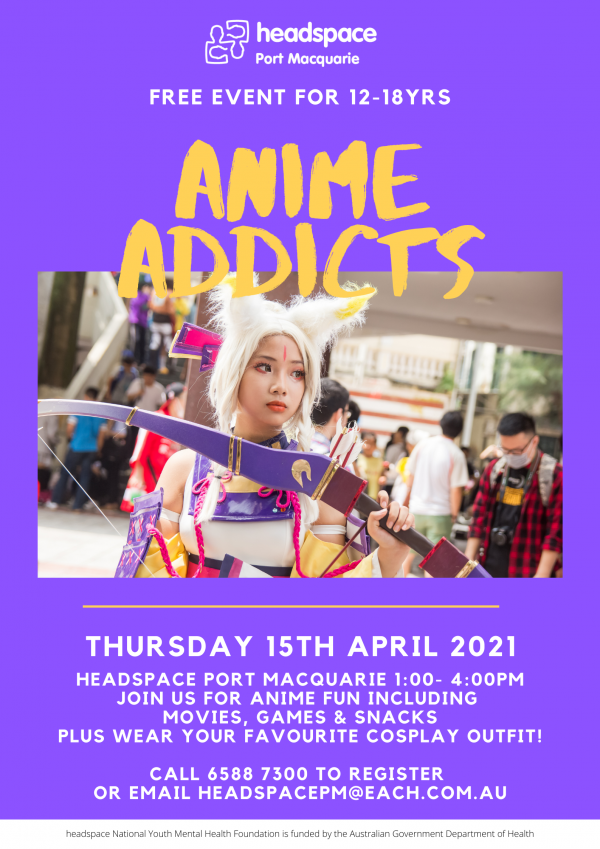 ArtSPACE
We have a new guest artist starting next term for ARTSPACE - Brad Collins. He's a youth friendly street artist so will be awesome to have him on board.
Check out his bio below:
"Brad Collins is a self-taught painter and illustrator, utilising paint on canvas, stencil art, character design and illustration as his core mediums.
Brad finds love in painting traditional style portraits on canvas, mostly of friends and family, while Stencil Art and Illustrations of animal / human hybrids take on a more surreal approach to discovering himself and this weird world we live in.
Self-expression and self-discovery are the main forces behind Brad's artistic motivations."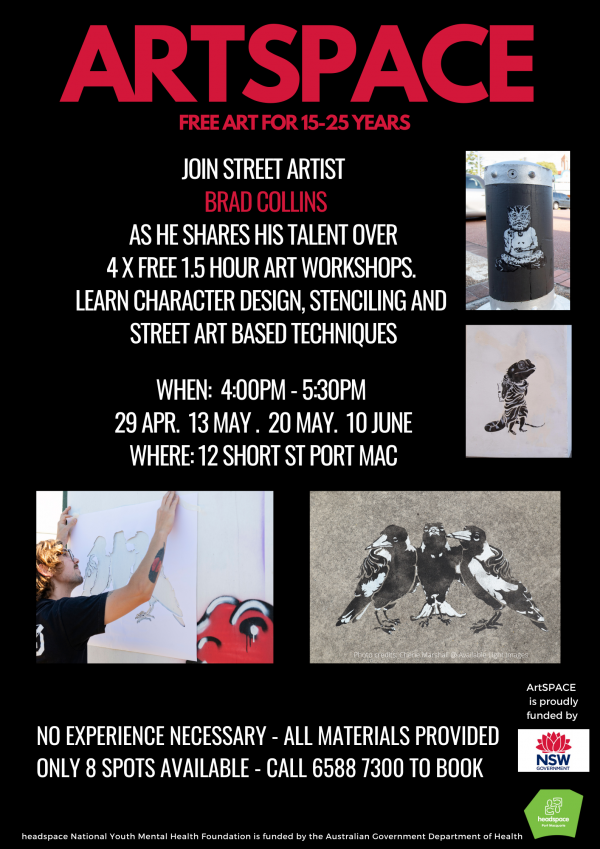 LGBTIQ+ Social groups - see link for more details here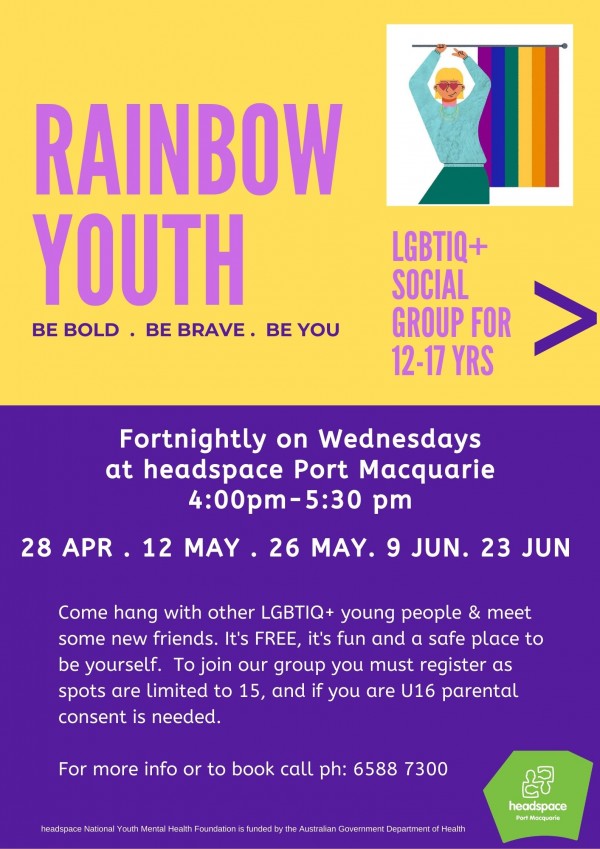 headspace YOGA