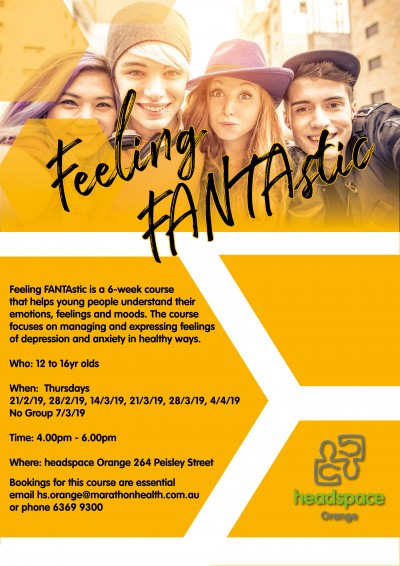 Feeling FANTAstic is a 6-week course
that helps young people understand their
emotions, feelings and moods. The course
focuses on managing and expressing feelings
of depression and anxiety in healthy ways.
Who: 12 to 16yr olds
When: Thursdays
21/2/19, 28/2/19, 14/3/19, 21/3/19, 28/3/19, 4/4/19
No Group 7/3/19
Time: 4.00pm - 6.00pm
Where: headspace Orange 264 Peisley Street
Bookings for this course are essential
email hs.orange@marathonhealth.com.au
or phone 6369 9300
How useful was this page?