Workshops - healthy headspace!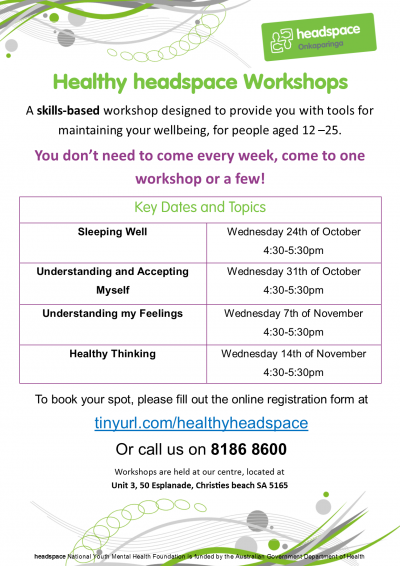 Do you want to learn some more skills for well being? Are you aged between 12-25? Come along to one of our healthy headspace workshops!
These groups aim to help young people understand themselves, and take steps to better mental health. You can choose the topic that you like, or come to all of them!
You need to register your place, so please call us on 8186 8600 of use the online RSVP form: tinyurl.com/healthyheadspace
Workshops are held at our centre, by mental health clinicians.