New headspace centre opens in Malvern
Young people in Malvern and surrounds will now have better access to tailored and youth friendly support services with the opening of a brand-new headspace in Malvern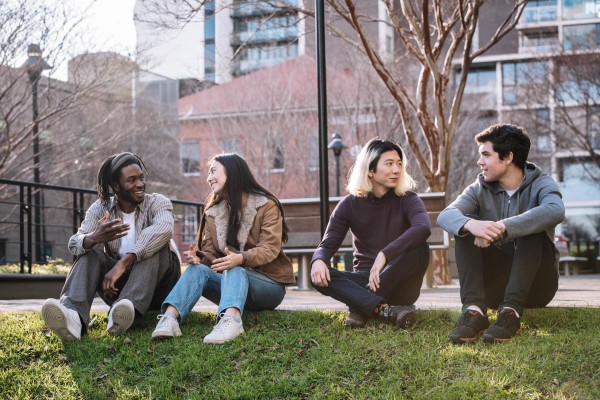 The new site, located at Northbrook House on High Street, officially opens its doors today to young people aged 12-25 and their families offering early intervention mental health services in addition to physical and sexual health, alcohol and other drug (AOD) and work and study support.
Malvern is part of the Local Government Area (LGA) of the City of Stonnington, home to multiple schools and university campuses and approximately 20,000 young people (aged 12-25 years), which includes 3,000 currently living in low-income households.
Federal Member for Higgins, Dr Katie Allen said COVID-19 has taught us all how important it is to have easily accessible health support, especially for our Australian youth.
"As a doctor with four children myself I know how important it is to ensure services and support is available when needed in a young person's life, that's why I'm so proud that a new headspace now calls Malvern home", she said.
"This new centre will deliver better health outcomes for the youth of Higgins. As a one-stop-shop for young people aged 12-25 who need help with mental health, physical health and sexual health, alcohol and other drugs or work and study support".
"I couldn't be prouder of this new facility. I encourage all local young people to connect with headspace to help you take care and stay well", said Dr. Allen.
Funded by the Australian Government through the South Eastern Melbourne Primary Health Network (SEMPHN), the new service is being delivered by a consortium led by Access Health and Community which includes St Vincent's Mental Health Service, JobCo, Uniting Victoria and Tasmania, Star Health, City of Stonnington and City of Boroondara.
SEMPHN's Chief Executive Officer, Quinn Pawson said he is delighted to partner with Access Health and Community and the consortium to deliver mental health services for young people, particularly after a challenging year.
"The past two years have seen many young people having to adjust to remote learning, job losses and social disconnection from friends and family", he said. "And while we may be returning to some normality, the uncertainties from the pandemic are still impacting the mental wellbeing of our society, particularly our younger generation.
"Now more than ever, we are committed to ensuring young people and their families can access the right support services they need in an environment where they feel safe and comfortable", he said.
Access Health and Community's Chief Executive Officer Anna Robinson said, "Access Health and Community is excited to work alongside our consortium partners to develop headspace Malvern as a vibrant, much-needed mental health service for young people and their families."
According to headspace's 2020 National Youth Mental Health Survey psychological distress among young people remains high, with one-third (34 per cent) reporting high or very high levels of distress.
headspace CEO Jason Trethowan said the opening of headspace Malvern was crucial to offer young people in the area more avenues of support.
"The past twelve months has been very challenging for many young people. We know that with the right support, young people can get through tough periods and back on track. This is why headspace Malvern is such an important service to help young people in the area", he said.
"We know that 75 per cent of mental illnesses develop before a person turns 25, so local youth friendly services like headspace Malvern will go a long way to ensure young people have access to the right supports, when they need it most".
Young people will be involved in designing, monitoring and evaluating headspace Malvern's activities and services.
headspace Malvern is now available to provide support via in-person, phone or video. Appointments can be made directly by calling the centre or making an online referral on the website.
For more information on location and opening hours visit https://headspace.org.au/headspace-centres/Malvern