We're coming to Muswellbrook!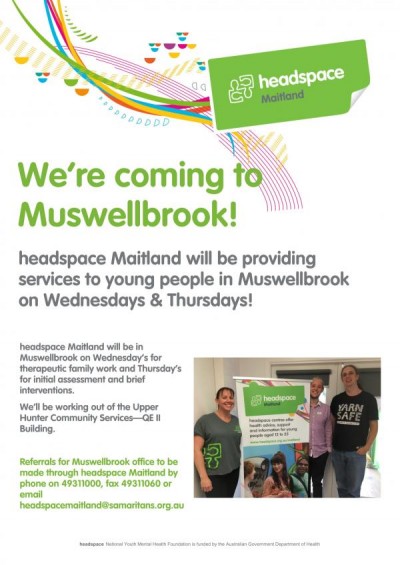 With a long anticipated wait, we are excited to announce that we are now providing services to young people in Muswellbrook on Wednesdays & Thursdays. We'll be located in the Upper Hunter Community Services center in the QE II Building.
For Wednesdays, we will be providing therapeutic family work and Thursdays will be dedicated to initial assessments and brief interventions. Referrals for the Muswellbrook services need to be made through headspace Maitland by phone on 4931 1000, fax on 4931 1060 or email on headspacemaitland@samaritans.org.au
Our lovely bunch of workers are ready to roll so what are you waiting for!