Can you believe that we, headspace Maitland, have been around for 10 whole years?! Time surely flies by when you're keeping busy.
To celebrate this magnificent achievement, we are hosting a birthday party that is open to everyone and anyone who wishes to eat cake, listen to music, chill out with Melash (our therapy doggo) or to play some pool! For whatever reason, we'd love to see you. So join the headspace Maitland crew for a special birthday party!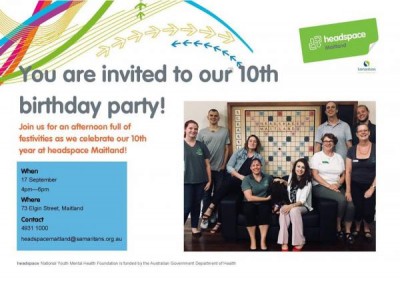 When: 17 September, 4pm-6pm
Where: 73 Elgin Street, Maitland
Contact: headspacemaitland@samaritans.org.au
This is a drug and alcohol free event.