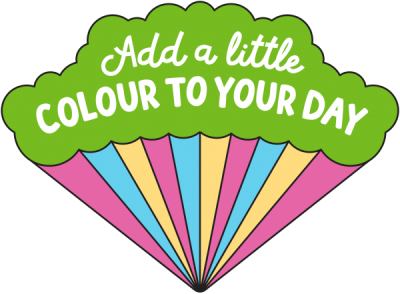 headspace Day is making it's annual return to Maitland and this year's theme is "add a little colour to your day"! Whilst we're in the midst of preparing for the wicked day, I thought that I'd better give you taste for what you're in for!
From 3pm-6pm on the 12th of October, there'll be plenty of opportunities to add a little colour into your day, whether it be with food, art, face painting, or engaging with our sensory rooms! You can even add a little colour to your face as we'll have a yoga session on from 4pm-5pm for those who want to wind down from the school holidays! (yeah right!!).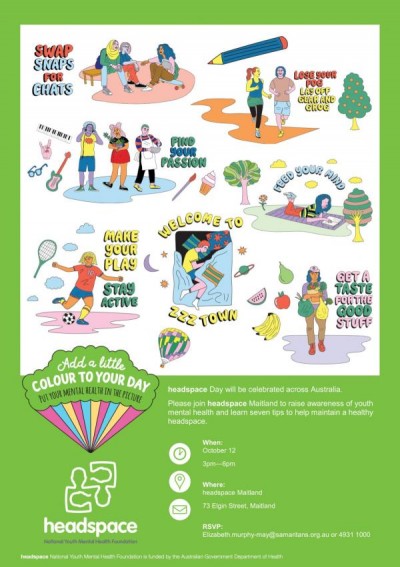 We're going to be creating a masterpiece of art with the theme of 'inclusion', for headspace Day is the day that we celebrate young people for who they really are! I'm of the firm opinion that when the headspace Maitland gang are tasked with adding colour, we do it WELL! Wear it Purple day is a great example as we had a great time learning how to making acrylic pouring artworks.
Our two sensory rooms will be designed for you to engage in your senses! One room will be dedicated for those of you who are interested in tactile objects (all things fidgety, squishy) and throw a couple of distinct smells in there! The other will be targeted at the mindfulness, inner self and calming nature of our senses. All round, there's something for everyone!
Of course, food is always a must here at headspace Maitland! Expect colours upon colours upon colours!!
Check out our instagram @headspacemaitland and facebook headspace Maitland to keep updated on what to expect! Eeeeeeep - so keen!
See you there,
Liz
This event is a drug & alcohol free event.