headspace


Devonport
Level 1, 35 Oldaker Street, Devonport, Tasmania 7310

Phone (03) 6424 2144

Fax (03) 6424 6102
About
headspace Devonport offers free support for young people aged 12 to 25, their families and friends.
The centre has wheelchair access via elevator and all services at headspace are bulk-billed (free) for Australian citizens or permanent residents through Medicare (click here for further information), and to anyone else through arrangement with our Lead Agent, Cornerstone Youth Services.
To refer to headspace Devonport, drop in, give us a call or complete our online self-referral form using the button below. See the "how do I access support at headspace Devonport" tab section at the end of this page for more information and access to the professional referral form.
Hours
Monday:

9:00am - 5:00pm

Tuesday:

9:00am - 5:00pm

Wednesday:

9:00am - 5:00pm

Thursday:

9:00am - 5:00pm

Friday:

9:00am - 5:00pm

Saturday:

Closed

Sunday:

Closed
headspace Devonport is operated by Cornerstone Youth Services. All headspace services are funded by the Australian Government Department of Health and Aged Care. Administration of funding is carried out by the headspace centre's local Primary Health Network, in this case, Tasmania (Primary Health Tasmania).
Support and assistance finding accommodation or related support services.
Services could include: provision of contraception and advice, testing, support, treatment and management of sexually transmissible infections(STI) HIV/AIDS and viral hepatitis vaccination for Hepatitis and HPV, pregnancy testing and referral.
Mental health workers – which may include psychologists, psychiatrists, counsellors and other workers – that can help if you're just not feeling yourself.
Sexual health screenings on site or links to local services. 
Workers either on site or linked to the centre who can assist you with work or study opportunities. 
Get tips on how to prepare your resume and present for interviews. Find out about local employment opportunities (full time, part-time, or casual).
If you live near our headspace centre in a rural area but cannot travel in to see us, you can see our mental health workers online.
GPs can help with any physical health issues as well as issues related to sexual health, drug or alcohol use, relationship problems or feeling down or upset. Your centre may have a GP on site or links to one locally. 
Workers either on site or linked to the centre who can assist you with any alcohol or other drug concern.
A group of young people who help with events and some decision making at a centre. Ask your centre about getting involved.
"''I felt very calm after coming to headspace today after being very stressed and angry all day''"
Jobs and volunteering
Positions currently available at headspace Devonport
More information
Everybody is welcome at headspace Devonport
Our general mental health service offers short-terms services for young people experiencing mild to moderate difficulties.
All services at headspace are bulk-billed (free) for Australian citizens or permanent residents through Medicare (click here for further information), and to anyone else through arrangement with our Lead Agent, Cornerstone Youth Services. Our headspace website also has additional information here.
How to refer and arrange your first appointment
Online referrals can be made online via Cornerstone Youth Services website, just click the following link
Or alternatively complete one of the referral forms below so the worker contacting you has a bit of an idea what kind of assistance you need.
Download and print a copy of the registration form below and complete. Email the form back to us at devonport@csys.com.au

Once the form is received, we will phone you within 2 working days.
The person calling you will be a mental health professional from our access team and will discuss what's happening for you at the moment. If headspace is the right service for you, we'll arrange a time to meet you in person at the centre. This is a chance to ask more questions and get a good idea of what we provide. You're welcome to bring in a support person - family, friend - anyone you'd like to have with you.
SELF REFERRAL FORM - For yourself or family members
PROFESSIONAL REFERRAL FORM - For schools and other services
Once the form has been completed it can be emailed to headspacedevonport@csys.com.au or mailed to headspace Devonport, PO BOX 27, Devonport, Tasmania, 7310 and we will be in touch with you to arrange an appointment.
Understanding your rights to healthcare
The Australian Charter of Healthcare Rights (the Charter) explains what you
or someone you care for can expect when receiving health care. These rights apply to everyone receiving health care in Australia, and in all places.
This includes public and private hospitals, day procedure facilities (such as day
hospitals), general practices, community health centres, dental clinics, as well
as specialist and allied health provider (e.g. physiotherapist, psychologist) clinics.
To learn about rights to your healthcare, click on this link.
headspace Devonport is easily accessible with free one hour parking directly out the front of the building and four hour parking further up the street.
The centre is located close to the main bus exchange and near the K-mart complex in Devonport.
For more information on parking fees and locations please visit Parking in Devonport. The nearest disability carpark is located in Fenton Way at the back of the building (outside of Harris Scarfe).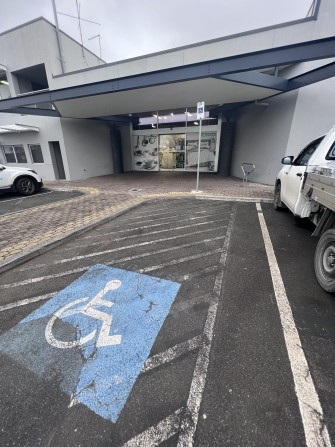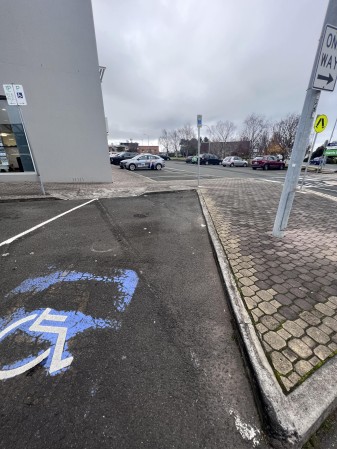 Bus timetables and fares can be downloaded from the Merseylink website The centre has wheelchair access via elevator as pictured below.
For Mental Health Week 2022, the north west youth reference group created a booklet to provide young people a friendly guide to ways to connect with services, activities, community groups & entertainment in the north west to show low cost ways to improve mental well-being and to promote a sense of awareness, belonging and connection to land and community. Physical booklets are limited however, you can access the online, up-to-date version here .
In a nutshell: Youth Reference Group is a group of young people (aged 15-25) who meet monthly to discuss headspace in their local area, review the service and design and run activities to promote the service and provide education on early intervention and prevention for health and wellbeing.
If you would like to know more please contact Community Awareness Officer Bec on 0488 353 040 or email: rwells@csys.com.au or complete the application form below.
An online expression of interest form can be found here.
work and study - your pathway to education and employment
What is work and study?
The 'Individual Placement and Support' Program funded by the Department of Social Services
We work with you one on one to assist you to achieve your career goals
The program is voluntary, free and YOU choose the goals and pathway to your career.
Am I eligible?
Are you looking for employment or thinking about study?
Are you a headspace client aged 12-25?
What can work and study do for me?
Provide specialist career advice
help you find a job that suits your goals and interests
Develop your resume and cover letter
Help you find a course to start your career
Prepare you for interviews and talking with employers
Stay in touch after you have started work or a course (you decide when you want to exit)
If you would like more information about careerspace, then talk to headspace Devonport today.