Family and Friends Workshop: Gender and Sexuality 101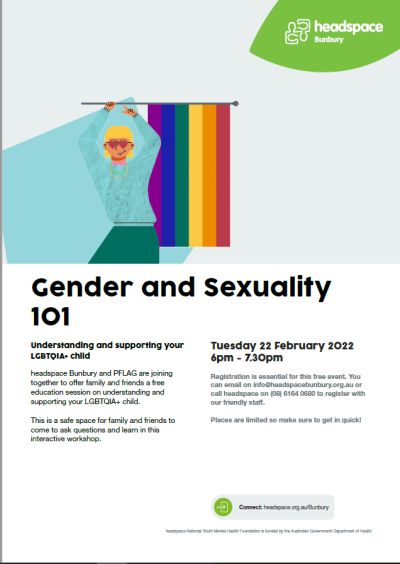 Join headspace Bunbury and PFLAG in a Family and Friend education session on understanding and supporting your LGBTQIA+ young person. This free workshop is a safe space for family and friends to come and ask questions and learn during this interactive workshops.
To register, please call headspace on (08) 6164 0680 or email info@headspacebunbury.org.au
How useful was this page?