headspace


Broome
Shop A 38 Frederick Street, PO Box 8173, Broome , Western Australia 6725

Phone (08) 9194 4500

Fax (08) 9194 4513
About
headspace Broome is a youth friendly space with a range of services to support all young people aged 12-25 with their health and well-being goals.
We encourage you to give us a call on 9194 4500 or pop in to the centre so we can discuss how best we can support you.
For more information on our service check out our Welcome Book and select here to access our Registration & Consent form
Thank you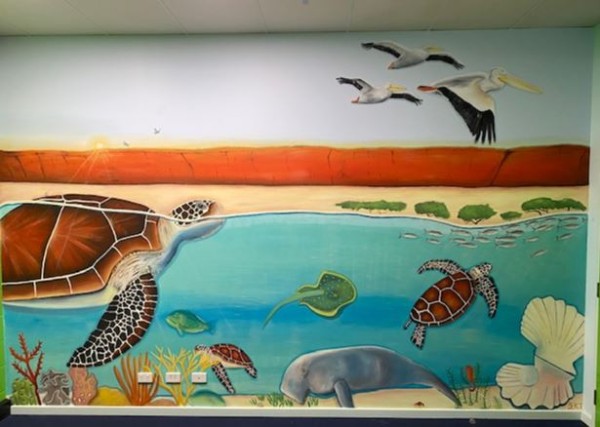 Hours
Monday:

8:00am - 4:30pm

Tuesday:

8:00am - 4:30pm

Wednesday:

8:00am - 4:30pm

Thursday:

8:00am - 4:30pm

Friday:

8:00am - 4:30pm

Saturday:

Closed

Sunday:

Closed
headspace Broome is operated by Kimberley Aboriginal Medical Services Council. All headspace services are funded by the Australian Government Department of Health and Aged Care. Administration of funding is carried out by the headspace centre's local Primary Health Network, in this case, Country WA (WA Primary Health Alliance Ltd).
Mental health workers – which may include psychologists, psychiatrists, counsellors and other workers – that can help if you're just not feeling yourself.
Sexual health screenings on site or links to local services. 
A group of young people who help with events and some decision making at a centre. Ask your centre about getting involved.
GPs can help with any physical health issues as well as issues related to sexual health, drug or alcohol use, relationship problems or feeling down or upset. Your centre may have a GP on site or links to one locally. 
Workers either on site or linked to the centre who can assist you with any alcohol or other drug concern.
"As soon as I sought help, I suddenly realised that my anxiety was very treatable and that I wasn't alone."
- Charlie
More information
Call 9194 4500 or drop in to the Centre at Shop A, 38 Frederick Street, Broome
Alternatively you can complete our headspace Broome Registration and Consent Form
Send this via email to headspace@kamsc.org.au or via fax on 9194 4513 or drop it to us.
If making a referral on behalf of a young person please discuss this with them first.
*Please also note we have a new service option "Yarn at a time' for more information on this select here
If you are working or unable to make appointments between 8am and 4:30pm week day's let us know we have after hour options on Monday and Wednesdays.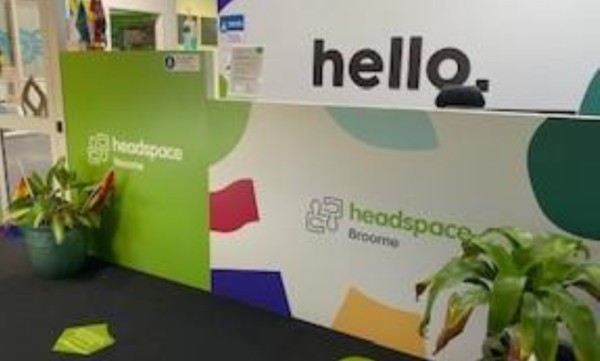 The headspace Broome Welcome Book also provides information on our services, what to expect and online resources.
A Family and Friends Welcome Book is also available
How do I get to the Centre - Transport
If you require assistance with transport please let us know and we may be able to assist.
For Bus timetables please select here .....Stops 33 and 12 are both a short walk to the centre (38 Frederick Street).
We also have a designated disability carpark space outside our office and wheel chair access (see below). Please call if you would like further info or support.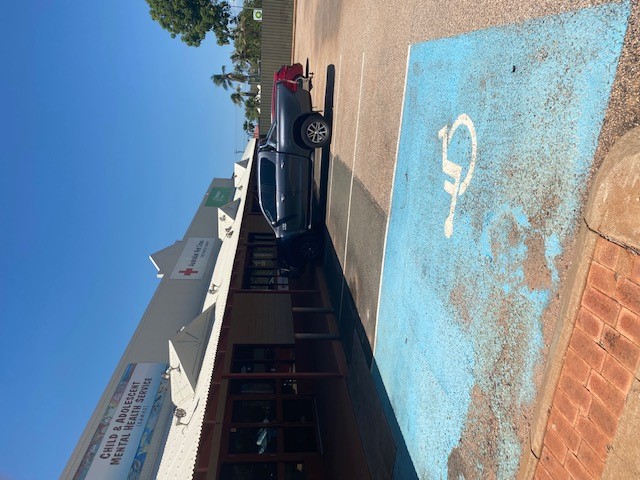 We have a team that is dedicated to supporting young people the best way we can. We have a range of workers with different skills and experience to make sure young people that access headspace Broome get the help they are looking for.
Dave - Manager
Jade - Clinical Lead
Tuti - Admin/Medical Reception
Dr Melody - Lead GP
Dr Kate GP
Laura - Counsellor
Stella - Counsellor
Madie - Counsellor
Sean - Youth Engagement
Scott - SEWB Worker
Lauren - Work & Study Support
Chris - Work & Study Support
Uri - Peer Support Worker
Visiting Health Professionals
Dr Sella (KMHDS)
Sue (Helping Minds)
Stewart (Boab Health)
Sam (Boab Health)
If you are unsure about your work or study future, let us know
We have employment specialists who can support you with anything from
- pre-employment checks
- resumes
- job or study search
- career mapping
- perhaps you just don't know where to start or you'd like a change
Speak to a staff member to find out more
All the services at headspace Broome are free of charge with our GP service bulk-billed with a Medicare card.
If you are unsure whether you have one or not sure how to obtain this please ask a staff member for assistance or click here 'Medicare'
If you are not eligible for a Medicare card, and need to see a GP headspace Broome can assist to see what options are available to you. This may include referrals to other services or support being provided
If you need any assistance with obtaining a Covid-19 Vaccination certificate please talk to a staff member or follow this link
We care about what you think!
So if you have any feedback (good or bad) or ideas that can help us improve our service please let us know. We want to create an environment where you feel welcome, accepted and safe. If this hasn't happened we want to know
You can contact us via email at headspace@kamsc.org.au or on the phone 9194 4500 and ask for the Centre Manager.
Alternatively you can:
Complete the below feedback form to our Lead Agency - Kimberley Aboriginal Medical Services:
Or if you would like to go through an independent body please refer to the Health Consumers Council
The Youth Advisory Committee (YAC) is central to all things we do at the centre. Your expertise as a young person ensures we remain credible, acceptable, appropriate and responsive to the needs of young people in our community. We value what you say!
This group provides you with the opportunity to be heard and be active around our core service delivery, youth mental health, alcohol and other drug related concerns, bullying and other relevant social issues in our community
For more info give us a call or ask to speak with a staff member
Check out or share our YAC Flyer
If you find yourself on a waitlist for a service at headspace, staff will be in regular contact to check in and also share with you support options during this time.
A list of support options and more immediate supports can also be found here.
Should you have any issues accessing these or would like to talk with a staff member to guide you through any of the options provided, give us a call on 9194 4500 or drop in to the centre.
headspace Broome is committed to child safety.
We want children and young people to be safe, happy and empowered.
We support and respect all children, as well as our staff and volunteers.
We are committed to the safety, participation and empowerment of all children.
We have zero tolerance of child abuse, and all allegations and safety concerns will be treated very seriously and consistently with our robust policies and procedures.
headspace Broome is committed to preventing child abuse and identifying risks early, and removing and reducing these risks.
headspace Broome has robust human resources and recruitment practices to reduce the risk of child abuse by new and existing staff, volunteers and co-locators.
We are committed to the cultural safety of Aboriginal children, the cultural safety of children from culturally and/or linguistically diverse backgrounds, and to providing a safe environment for children with a disability.
The Kimberley Aboriginal Medical Services SEWB and headspace teams use the holistic principles of the Social, Emotional and Wellbeing framework to inform all aspects of the work we do. The teams work to ensure Aboriginal and Torres Strait Islander people, young people, families and the Kimberley communities achieve and sustain positive social and emotional wellbeing through a holistic and strengths based approach. Our work is founded in Aboriginal and Torres Strait Islander knowledge, taking guidance from the SEWB framework, ACCHS model of care and from the communities we work with.