headspace Work & Study Launch Event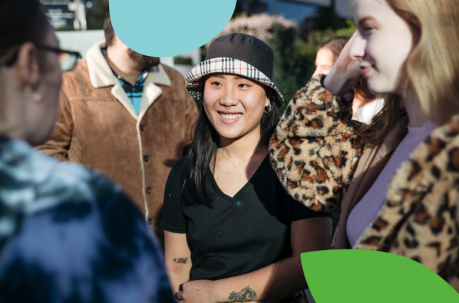 Join our Official headspace Work & Study Launch Event!
This event will provide young people and community members with the opportunity to chat to our vocational specialists about the hW&S Program and about any educational and/or career goals, meet professionals within the main working sectors, participate in interactive stalls and demos, and enjoy live music performances as well as FREE delicious food!
When? Friday 29th July, 2022 from 4pm-8pm
Who? All community members, young people and services are invited
Where? Bankstown Arts Centre, 5 Olympic Parade, Bankstown NSW 2200
Cost? Free!
Register: Click here.
Registrations are essential for catering and COVID-19 safety measures.
Workshops during the week:
Job Skills Workshop:
A session detailing the best way to construct a competitive resume, as well as tips and tricks for interviewing and effective job seeking. Run by industry professionals.
Monday 25th July, 2022, 4pm-6pm
Sock Drawer Heroes Workshop:
Run by lived experience experts, this workshop is dedicated to young people looking to overcome barriers specific to sexuality and gender diverse people in the workplace (or getting into the workplace). Come with questions!
Wednesday 27th July, 2022, 4:30pm-6pm
Intro to Hospitality Workshop:
This workshop will involve discussions around the hospitality industry using interactive base-level skills.
Thursday 28th July, 2022, 4pm-6pm
Who? All young people aged 12-25 years
Where? headspace Bankstown
Cost? Free!
Register: Click here. Registrations are essential due to COVID-19 safety measures.