hQ Space is back!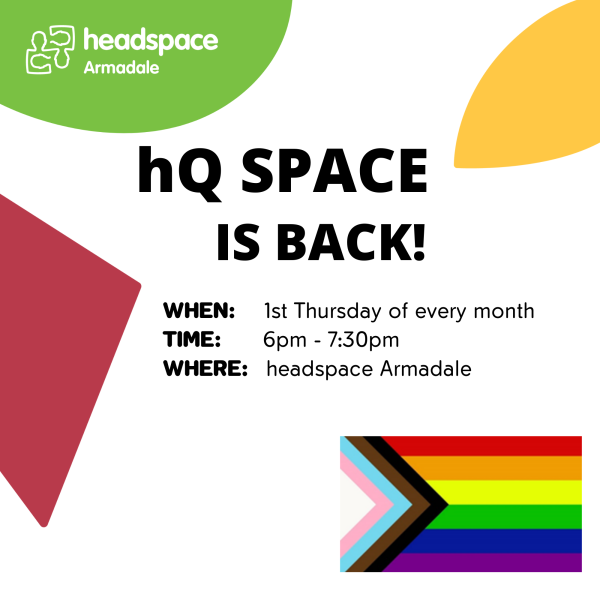 We are very excited to let you know that hQ Space is back on for the month of June! The session will take place this Thursday 02/06/2022 at 6pm as usual. Food will be provided, as well as some games and other activities.
Please feel free to come down and bring a friend if you wish (friends also have to be aged between 12-25). You can email reception@headspacearmadale.com.au to RSVP, but drop-ins are also welcome.
Masks are not required for the session, but we recommend you assess what is safest for you and your wellbeing. If you are experiencing any symptoms such as sore throat, cough, fever, or fatigue, we request that you stay home.
Please email us or phone us on 9393 0300 if you have any questions.
We look forward to seeing you!
Upcoming Sessions:
Thursday 2nd June
Thursday 7th July
Thursday 4th August
Thursday 1st September
Thursday 6th October
Thursday 3rd November
Thursday 1st December