Our board
The headspace board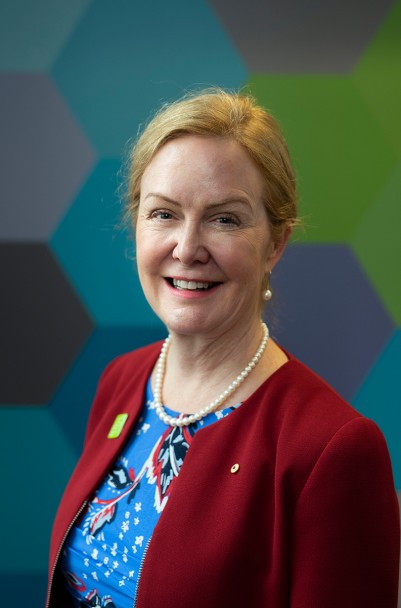 Ms Lisa Paul AO PSM
(Board Chair)
Secretary of federal government departments between 2004 and 2016. First appointed Secretary of the Department of Education, Science and Training by Prime Minister John Howard. She was reappointed Secretary of the Department of Education, Employment and Workplace Relations by Prime Minister Rudd with further reappointments by Prime Ministers Julia Gillard, Tony Abbott and Malcolm Turnbull.


Ms Paul wanted the next stage of her career to focus on her passions of leadership, digital disruption and continuing to make a positive difference in the private and not-for-profit sector which she has done with a number of Board appointments. She holds an Enterprise Professorship part-time at the University of Melbourne and is a Counsellor of Bond University.


Ms Paul is a National Fellow of the Institute of Public Administration Australia, an Australian National University Policy Fellow, a Fellow of the Australian Institute of Company Directors, a Fellow of the Australian Council for Educational Leaders, a Fellow of the Australian Institute of Management, a member of Chief Executive Women and a Fellow of the Australian and New Zealand School of Government.


She is a former director of the Programmed Group, former non-executive director of Advanced Personnel Management (APM) Group as well as a member of the Advisory Board to the Melbourne Accelerator Program (MAP) and Enterprise Professor-Public Policy at the University of Melbourne. In 2011 Ms Paul was awarded federal government leader of the year by the Institute to of Chartered Accountants. She grew up in Adelaide and moved to Canberra to attend the Australian National University.
Professor Patrick McGorry AO
(Board Member)
Board member since 5 June 2009.


AO, MD, BS, PhD, FRCP, FRANZCP, Australian of the Year 2010.


Patrick is Executive Director of Orygen and Professor of Youth Mental Health at the University of Melbourne. He is a world-leading researcher in the area of early psychosis and youth mental health. He is the Editor-in-Chief of the Wiley journal "Early Intervention in Psychiatry".


Patrick has also played a major role in mental health reform in Australia and many other countries. He led the successful consortium bid to the Department of Health and Ageing, on behalf of Orygen, University of Melbourne, APS and BMRI/University of Sydney, to design and implement headspace from 2006-2009, prior to it forming an independent company in 2009. Patrick is President of the Society for Mental Health Research 2013-2015; acting Chair of the Steering Committee of the International Association for Youth Mental Health. He is a former Director of Headstrong, Ireland's National Youth Mental Health Foundation; past-president and treasurer of the International Early Psychosis Association; a former member of the National Mental Health Advisory Committee; and a former member of the Victorian Government's Mental Health Reform Council.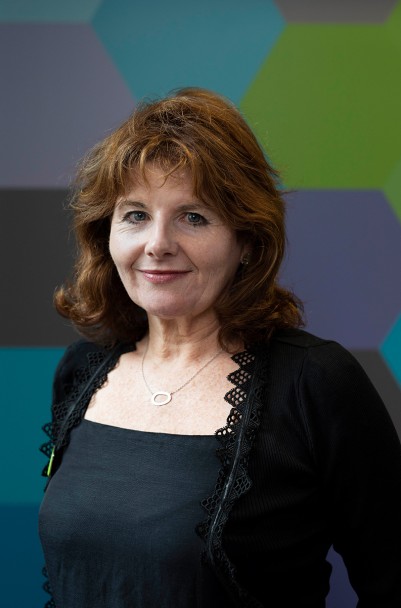 Ms Anne Murphy Cruise
(Board Member)
Board member since 30 August 2016.


LLB (Honours), MA (Honours), Dip. Ed (Honours), BA (Honours), admitted as a Barrister and Solicitor of the Supreme Court of Victoria.


Anne is a senior lawyer at Macquarie Capital, specialising in equity capital markets transactions. Prior to this Anne was in private practice and has extensive experience in corporate governance, legal compliance and general corporate matters.


Before commencing her career in the law, Anne was a foreign language teacher at a number of Victorian senior schools, teaching French and German.


Anne is also involved in sector mentoring across various age groups and divisions at Macquarie and participates in the diversity program and the promotion of young women in the workforce.
Dr Annette Carruthers AM
(Board Member)
Board member since 30 August 2016.


MBBS (Honours), FRACGP, FAICD, GradDipAppFin, TAASFA.


Annette has had a diverse and successful career in the health industry across a number of clinical and preventative areas in both the private and public sector.


Annette is an experienced non-executive director in financial services and infrastructure, health and aged care.


She is a current board member of Calvary Health Care Ltd and Cater Care Pty Ltd. She is a consumer panel member of the Australian Financial Complaints Authority.


Annette's passion is for the provision of high-quality health care that meets the needs of the community.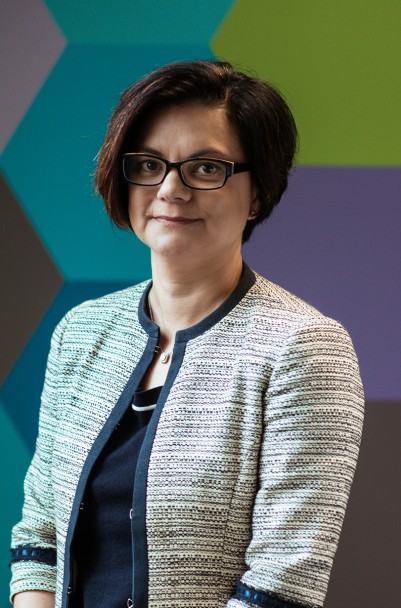 Ms Katina Law
(Board Member)
Board member since 30 August 2016.


B Com, CPA, MBA, GAICD.


Raised in the Kimberley region of WA, Katina is currently managing director of Indigenous Professional Services, providing services to business and government in a wide range of areas including human resources, performance auditing, change management and financial management.


Katina has worked extensively in executive roles across the mining sector in Australia, Asia, Africa, the UK and the United States.


Katina has wide-ranging board experience working extensively with both large and small companies.


Katina has mentored Indigenous business people to increase participation in the mainstream economy and is passionate about improving the lives of Indigenous people.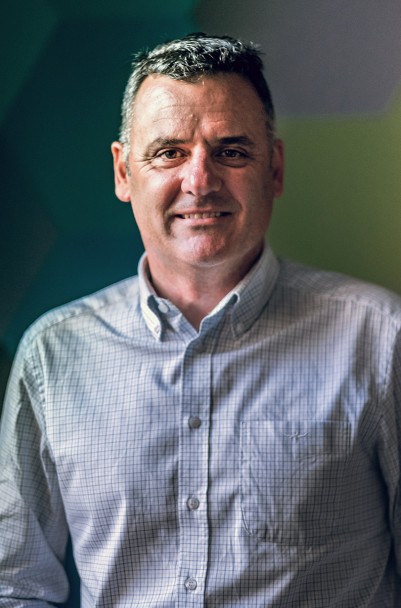 Dr John Harvey
(Board Member)
Board member since 7 May 2018


MBA, PhD, BSc (Hons) Genetics, BSc, FAICD


John has had an extensive career as a board director and brings a broad range of generalist skills and experiences to the headspace boardroom.


A scientist by trade, John worked as a researcher in the health and agriculture sectors prior to managing the Australian wine industry's national research and development corporation as Executive Director.


John is currently Chair of Adelaide based Can:Do Group which provides services to children and young people who are vision or hearing impaired. He is Chair of Studio Nine Architects, Deputy Chair of Rural Business Support, Non-Executive Director of the Australian Wine Research Institute and Revenir Winemaking as well as a Trustee for the Winston Churchill Memorial Trust (SA) and owner of his own wine company, Bathe Wines.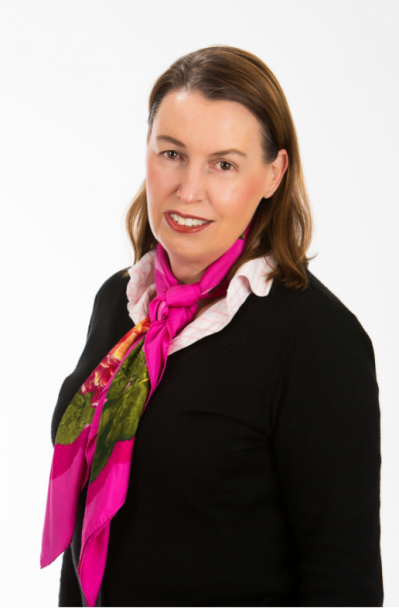 Ms Robbie Sefton
(Board Member)
Board member since 26 November 2019.


Robbie's achievements include being named a Westpac Australian Financial Review Woman of Influence, Agrifutures Australia NSW Rural Woman of the Year, and is a graduate of the Australian Rural Leadership Program which she was also a board member of the Foundation for six years.

She was and is a member of boards and advisory groups for governments, businesses and not-for-profits. Robbie has been a member on the Reserve Bank of Australia's Small Business Finance Panel.


Robbie is currently one of six people nationwide who is examining telecommunications services in regional, rural and remote parts of Australia and was appointed to the Committee by the federal Minister for Regional Communications.


Robbie has lived, worked and travelled all over urban, regional, rural and remote Australia as a rural leader and advocate, respected both within and outside agribusiness.
Mr Jarrad Hickmott
(Youth advisor to the board)
Completed a Bachelor of Arts with a double major in Ancient History and Archaeology from the University of Sydney. Jarrad also received a Certificate IV in Peer Support Work and worked with a group of academics to publish papers around early mental health asylums in Australia.


Jarrad has been involved with headspace over a ten year period first beginning in 2008.


Jarrad has experience with the media talking about mental health and headspace as well as speaking publicly and performing lectures around mental health.


Currently, Jarrad is working as a Peer Worker in the Mental Health ICU at Prince of Wales Hospital Randwick, NSW.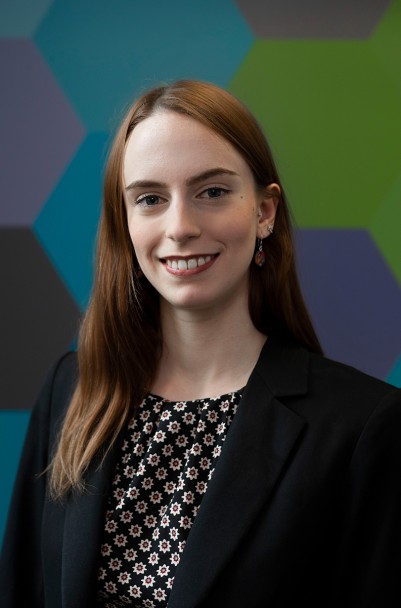 Ms Amelia Walters
(Youth advisor to the board)
Amelia is a Chancellor's Scholar at the University of Melbourne, completing a Bachelor of Arts (Sociology/Philosophy) and a Diploma of Languages (French Studies).


Amelia has worked with headspace as a member of the headspace Youth National Reference Group, as a Peer Worker with Qheadspace, and in assisting the headspace in Schools STORM evaluation. She was an integral part of the development of the Victorian Government 'Food for Thought' Early intervention in Disordered Eating in Schools programme. Her multimedia resource writing for this programme was nominated for an Australian Writers' Guild Award.


As a consumer advisor and tender evaluation panel member to the Eastern Melbourne Primary Health Network, Amelia has assisted in tendering efforts for Youth Services, After-hours Care, and Stepped-Care models. She is currently also a peer mentor with the Eating Disorders Foundation of Victoria.


Amelia has previously served as a National Young Ambassador for UNICEF Australia.